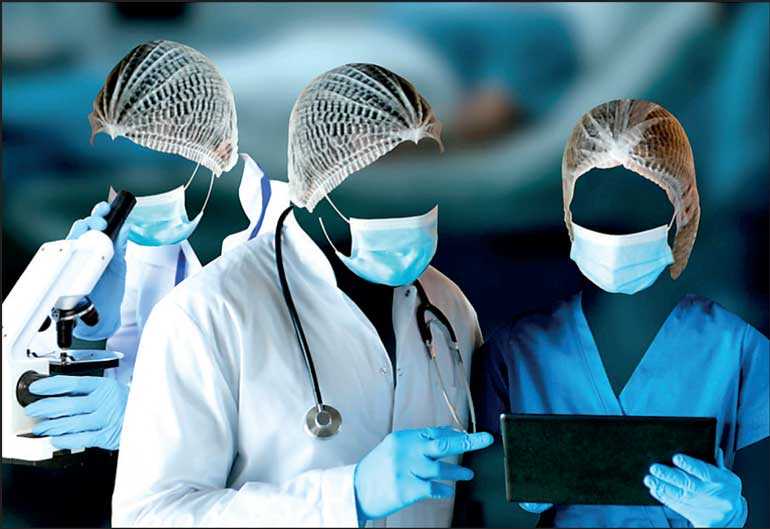 ---
Pioneering business magazine LMD has announced that its 'Sri Lankan Of The Year' (SLOTY) for 2020 is 'The Healthcare Worker'.

The magazine pays tribute to the nation's healthcare community, saying it has "been pushed to the forefront of efforts to mitigate the impact of the highly contagious respiratory disease, which has wreaked havoc across the world".

The medical community and its support staff risk their own lives when dealing with the uncertainties of the novel coronavirus, the magazine points out, noting that "despite the very real threats to their lives and those of their loved ones, Sri Lanka's healthcare workforce continues to toil and carry out their duties – as they have since the emergence of COVID-19 in the island earlier in the year".
'The Healthcare Worker'...

It adds: "Given their unstinting commitment to anchoring the nation's pandemic response for most of this year, it is our collective view that 'The Healthcare Worker' is worthy of being conferred LMD's SLOTY award for 2020."

LMD's 'Sri Lankan Of The Year' has ranked among the island's eminent awards since it was launched back in 1995, when the late Sri Lankabhimanya Lakshman Kadirgamar was nominated for the first of two such accolades.

The only other Sri Lankans to win SLOTY twice over is Kumar Sangakkara, who was named by the magazine for a second time last year. For the full story, log onto LMD's website (www.LMD.lk).

LMD's publisher, Media Services, says the print edition of the magazine will be released shortly while its digital version will be available on WhatsApp and its social media platforms.