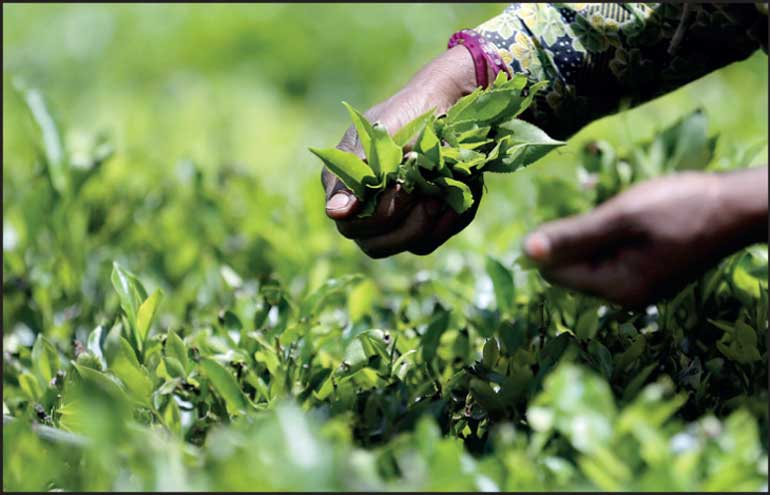 ---
UAE, China import more; Iran reduces volume
---
Rise in Sri Lanka's tea exports continued in May by 7% in value terms and by 21.6% in the first five months of the year as against corresponding periods of 2020.

Forbes and Walker Tea Brokers said tea exports in May totalled 23.79 million kg, up by 1.13 million kg from a year earlier.

Bulk tea exports reported a marginal decrease, whilst tea bags and packeted tea have increased.

In value, exports in May was Rs. 21.8 billion, up by Rs. 1.46 billion from May 2020. This translates to a FOB value of Rs. 916.47 per kilo ($ 4.69) up by Rs. 18.80 from a year earlier. "Whilst the rupee FOB values have increased in 2021 in dollar terms it reflects a lower value," Forbes said adding that last year FOB value was $ 4.83 per kilo.

In the first five months of 2021, exports totalled 109.99 million kg up by 9.6 million kg from the corresponding period of last year. Forbes said all main categories of exports (bulk tea, tea bags and packeted tea) have increased as against first five months of last year.

In terms of revenue exports during January-May were worth Rs. 103.07 billion up by Rs. 18.36 billion. Total FOB value of Rs. 937.09 ($ 4.83) shows a gain of Rs. 93.34 per kilo as against Rs. 843.75 ($ 4.60) of January-May 2020.

Forbes said Turkey has retained the number one position as the major importer of Ceylon Tea, followed by Iraq and Russia with the UAE moving up to the fourth position having increased imports significantly (218% YoY).

Iran, which has moved down to eighth position from fourth it occupied in 2020, records a fairly substantial decrease (33% YoY) in imports during January-May.

Other notable importers are China, Azerbaijan, Libya and Syria. Meanwhile, destinations such as Saudi Arabia and Chile have recorded a decrease in imports during the period under review. Imports to China have increased substantially (52%) YoY, Forbes and Walker Tea Brokers added.

In 2020 tea exports declined by 7.8% or $ 105 million to $ 1.24 billion from $ 1.34 billion in 2019.