Claims some five-star hotels are selling in $ 45-$ 60 range


By Charumini de Silva

The Hotels Association of Sri Lanka (THASL) is to lobby the Government to reintroduce a minimum room rate (MRR) for Colombo city hotels, considering the heavy undercutting prevailing amongst them amidst low tourist arrivals.

"We are considering formally appealing to the Government to reintroduce the minimum room rate," THASL President Sanath Ukwatte told the Daily FT.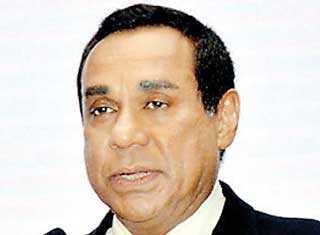 THASL President Sanath Ukwatte
The Sri Lanka Tourism Development Authority (SLTDA) on 27 May 2019 decided to remove the MRR imposed on Colombo city hotels, due to the severe hit on the tourism industry dealt by the Easter Sunday attacks. "As city hoteliers are dumping prices far below value, there are reported instances where some five-stars are selling rooms at $ 50, including breakfast, leaving other three- and four-star hotels in a quandary. The industry is seriously considering lobbying for a minimum price mechanism to be introduced, in order to save the hotel owners and for the staff to be able to earn a decent service charge," Ukwatte said.

It was pointed out that if the supply and demand model was going to prevent the country from earning more foreign exchange and lead hotels, especially small and medium businesses, to bankruptcy, then Sri Lanka must carefully evaluate what was good for the country and the industry, without debating laws of supply and demand and economic theories.

Ukwatte said the matter was brought to the notice of Tourism Minister Prasanna Ranatunga during their first meeting on Tuesday.

"We will formally submit our proposal to the Government in the immediate future. The reintroduction of MRR is the need of the hour," he stressed.

The then applicable MPP was $ 125 + taxes and levy for five-stars, $ 95 plus taxes and levy for four stars; 75 plus taxes and levy for three stars and $ 65 plus taxes and levy for two stars.

The THASL President also pointed out that the economy was losing a large sum of foreign exchange due to the undercutting taking place among Colombo city hotels.

"Undercutting and a drastic drop in prices doesn't augur well for Sri Lanka, as it damages the brand image and the country loses foreign exchange earnings. Furthermore, it impacts hotels' profitability, which in turn affects Government tax revenue. Once rates drop sharply they will be difficult to increase. City hotels mainly cater to the business traveller and corporates, a segment which isn't too sensitive to higher rates," Ukwatte argued.

However, MRR has always been a much debated topic over the past decade, with many analysts pointing out that it is better for market forces to decide the room rates, rather than the SLTDA dictating terms.