Revenue up 51% in 4Q and by 13% to Rs. 8.5 b in full year
PAT up 181% to Rs. 1.09 b in FY21; 4Q figure soars by 580% to Rs. 401 m
Exports up 13% in FY21 to Rs. 2.58 b; and 82% to Rs. 804 m in 4Q
Dividend of Rs. 0.58 per share proposed amounting to 50% of FY21 PAT
---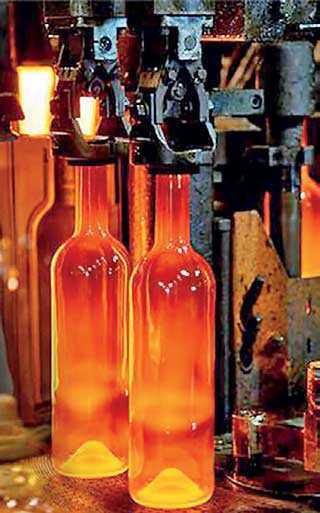 Piramal Glass Ceylon PLC has ended FY21 with a turnover of Rs. 8.5 billion and a Profit After Tax (PAT) of Rs. 1.09 billion, reflecting increases of 13% and 181% respectively from the previous year.

The domestic sales during the year grew by 13.4% to Rs. 5.94 billion and the export market grew by 13% to Rs. 2.58 billion in FY21.

During the 4Q of FY21, revenue grew by 51% to Rs. 2.57 billion. The company reported a PAT of Rs. 401 Million for 4Q as against Rs. 59 million a year earlier. Domestic sales grew by 40% to Rs. 1.76 billion and exports by 82% to Rs, 804 million.

In a statement, the company said gross margin for the quarter increased from 16% to 24% as compared to the similar period of the previous year. For the full year ended 31 March 2021, the company achieved a gross profit margin of 22%.

The earning per share stands at Rs. 1.15 in FY21 as against Rs. 0.41 in FY20. The Board of Directors has proposed a dividend of Rs. 0.58 per share, which is 50% of FY21 PAT.

Piramal Glass Ceylon Executive Director and CEO Sanjay Jain said: "The company continues to make inroads in new international markets and has successfully completed multiple product launches. The strategy to innovate in new product design and development, with increased global footprint has helped the company effectively mitigate demand fluctuations in its existing markets due to the pandemic situation."

Piramal Glass Ltd., the controlling shareholder of the company, entered into a share sale and purchase agreement dated 10 December 2020 for the sale of its entire shareholding in the company to PGP Glass Ltd. Accordingly, the share transaction was executed on the Colombo Stock Exchange on 30 March 2021 at a price per share of Rs. 11.60. PGP Glass thereafter made a mandatory offer to the remaining shareholders of the company as required under and in terms of the Company Takeovers and Mergers Code, 1995 by its offer document dated 31 March at the same price, which was subsequently revised upwards to Rs. 11.86 on 20 April. The said mandatory offer has since been completed as per the provisions of the Code.

PGP Glass (formerly known as Pristine Glass Ltd.) is a private limited company incorporated under the laws of the Republic of India.

Piramal Glass Ceylon (formerly, Ceylon Glass Company) is the only glass bottle manufacturing plant in Sri Lanka. Presently located in Horana, it has been in existence for 65 years. The company, which was originally at Ratmalana, was relocated to Horana in 2007 as a BOI venture. PGC, at its manufacturing facility, has the capability to offer glass containers in different shapes and colours for multiple industries such as food, liquor, pharmaceutical, agro chemical and soft drinks.