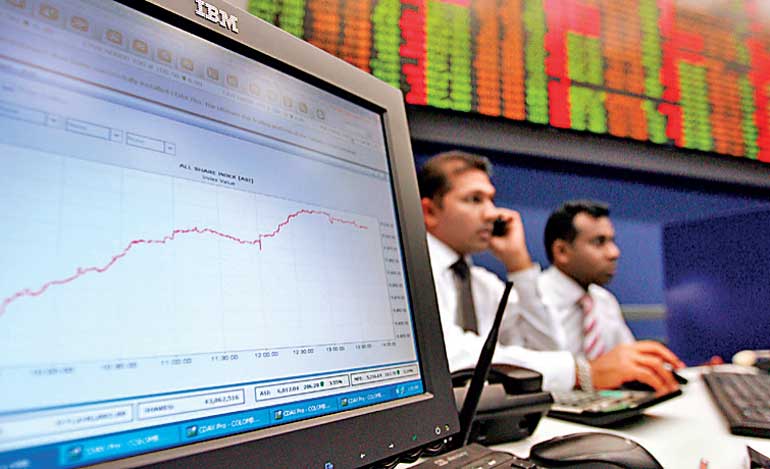 Reuters - Shares ended firmer on Friday, recovering from an over four-month closing low hit in the previous session as investors bought battered shares following the government's decision to drop a proposed tax on profits from share trading.

State Minister of Finance Eran Wickramaratne on Thursday said that Sri Lanka will not go ahead with a proposed tax on profits from share trading that was planned as part of a major tax reform bill.

The bill is expected to be presented in the parliament on 30 August.

The Colombo Stock Index ended 0.42% or 26.83 points higher at 6,409.37, edging up from its lowest close since 18 April hit on Thursday.

The index is still down 0.42% during the week recording its sixth weekly fall.

It shed 4.3% since 27 July through Thursday and has fallen in 18 out of 20 sessions on lacklustre corporate earnings in the June quarter and speculation that the new reform bill may impose a tax on stock trading.

"With the Minister's statement, some positive sentiment has come in to the market," said First Capital Holdings Head of Reasearch Dimantha Mathew said.

"We expect the statement to clear the doubts over the tax and this sentiment to continue for next two to three weeks."

Foreign investors bought shares worth a net Rs. 47.8 million ($312,622.63) on Friday, extending their year-to-date net inflows to Rs. 28 billion.

Turnover was Rs. 613 million, less than this year's daily average of around Rs. 859.2 million.

Shares of conglomerate John Keells Holdings PLC jumped 2.1%, while Lanka Orix Leasing PLC ended 3.4% firmer, Hatton National Bank PLC ended 1.3% up and Melstacorp PLC rose 1.7%.