Exclusive Partner Flies Free and Child Files Free offer for 14 destinations up for grabs for early online bookings for two weeks from today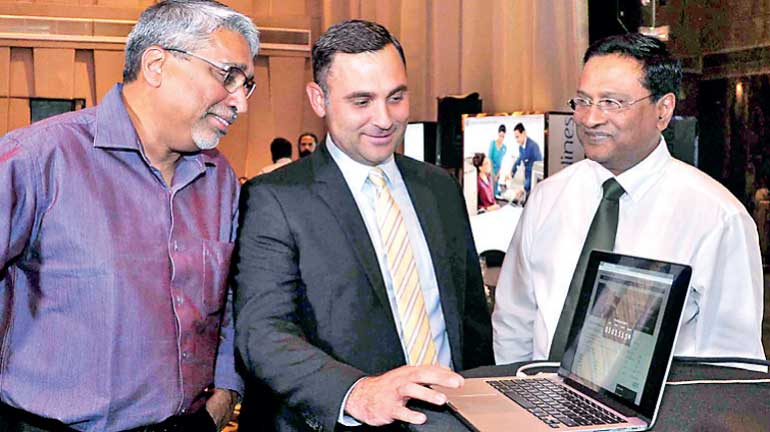 Visa Sri Lanka and Maldives Country Manager Anthony Watson (centre) launches the 'Partner Flies Free' campaign as SriLankan Airlines CEO Capt. Suren Ratwatte and SriLankan Airlines Manager eBusiness Ajith Weerasekera look on
SriLankan Airlines, Visa and Standard Chartered Bank have partnered to unveil the biggest-ever travel promotion that offers a maximum of two tickets free for every online booking within two weeks from today to 14 destinations.


The promotion is on a first come first served basis since only 1,000 free return air tickets are on offer.


For every online booking via the dedicated webpage on www.srilankan.com between today and 6 September with payment by Visa debit or credit card, SriLankan will offer an extra ticket under the promotion titled "Partner Flies Free."



Passengers who book with their Standard Chartered SriLankan Airlines cobranded Visa cards and Infinite Visa cards are eligible for the exclusive offer 'Child Flies Free', and can thus avail themselves the offer 'Partner + Kid Flies Free'. This is tailor-made especially for families looking to spend their vacations overseas. A family of three would only be required to pay for one passenger with this offer.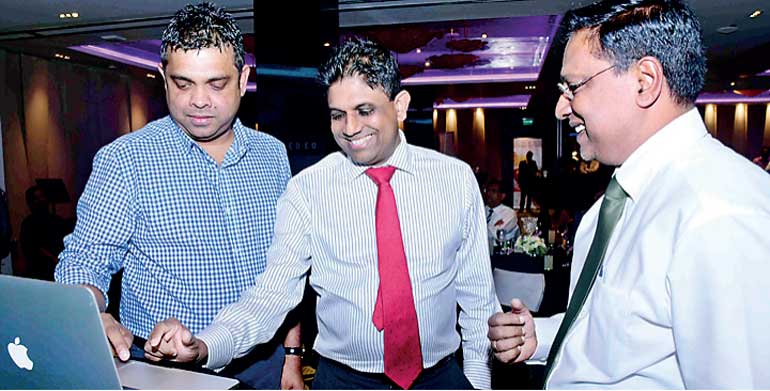 Standard Chartered Bank Retail Banking Head Bingumal Thewarathanthri (centre), together with SriLankan Airlines Head of Worldwide Sales and Distribution Dimuthu Tennakoon (left) and Manager eBusiness Development Ajith Weerasekera ceremonially launch the 'Child Flies Free' campaign
Standard Chartered Bank also features a SriLankan Airlines co-branded card which avails FlySmiLes for every purchase made from the card.
The 14 destinations are Melbourne, Bangkok, Kuala Lumpur, Singapore, Jakarta, Male, Gan Island (Maldives), Seychelles, Kunming, Hong Kong, Guangzhou (Canton), Visakhapatnam, Hyderabad and Coimbatore and travel has to be completed by 31 March 2018.

SriLankan Airlines CEO Capt. Suren Ratwatte said: "SriLankan Airlines is delighted to present our customers with the largest ever promotional offer in our airline's history, so that they may join with us in celebrating our 38th anniversary. We are delighted to partner with Visa, the global leader in payments technology, and a well-reputed international bank – Standard Chartered Bank with added value propositions for the customers."
"It's a privilege to join hands with the National Carrier of Sri Lanka during their 38thanniversary celebrations. The promotional offer is a fantastic way for cardholders to truly experience the benefits of using their Visa card not just to redeem your free ticket but also put it to good use at their destination of choice," Visa Country Manager in Sri Lanka Anthony Watson said.
Standard Chartered Sri Lanka Head Retail Banking Bingumal Thewarathanthri commenting on this unique offering said: "In 2008 Standard Chartered and SriLankan Airlines signed an exclusive partnership and introduced the SriLankan Airlines Standard Chartered Platinum co-branded Card. The credit card offers cardholders benefits including FlySmiLes, FlySmiLes Silver Tier benefits and discounts at hotels worldwide. The Standard Chartered Visa Infinite card brings unique global benefits and eligibility for Hilton HHonours Gold status, and the Harrods Black Card. We have taken Visa's companion flies free program to another level for our cardholders by offering free airfare to a child when the air tickets are purchased using our Visa Infinite or SriLankan Airlines Standard Chartered Platinum co-branded credit cards. We are delighted to reward the valued patronage of our clients with this very appealing travel option."


SriLankan Airlines Chief Commercial Officer Siva Ramachandran said: "Although our airline's official anniversary falls on 1st September, we wanted an innovative method for our passengers to celebrate for many more months. Therefore we are extending the period of travel up to 31 March 2018. We have included popular destinations in several regions, including India and the Far East."

SriLankan currently serves a network of 105 cities in 47 countries with a sophisticated new fleet of Airbus A330s, A320neos and A321neos, with their comfortable seating, state of the art entertainment systems, and the airline's award-winning service. As a member of the prestigious oneworld alliance, SriLankan also offers its passengers connectivity to over 1,000 cities in 160 countries that are served by its oneworld partner airlines.
Visa Sri Lanka and Maldives Country Manager Anthony Watson (centre) launches the 'Partner Flies Free' campaign as SriLankan Airlines CEO Capt. Suren Ratwatte and SriLankan Airlines Manager eBusiness Ajith Weerasekera look on



Standard Chartered Bank Retail Banking Head Bingumal Thewarathanthri (centre), together with SriLankan Airlines Head of Worldwide Sales and Distribution Dimuthu Tennakoon (left) and Manager eBusiness Development Ajith Weerasekera ceremonially launch the 'Child Flies Free' campaign