Pre-COVID-19, Sri Lanka's 100 most valuable brands fall by 4%
Post-COVID-19, value expected to fall a further 9.5%
Dialog maintains No. 1 position for second consecutive year
LMD's Brands Annual to release full results later this month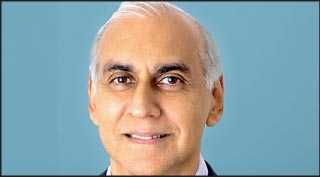 Brand Finance Lanka MD Ruchi Gunewardene
---
Brand Finance Lanka, the pioneering brand valuation and strategy firm, has released its 17th annual review of Sri Lanka's most valuable brands.
Prior to COVID-19 impact, in an extremely challenging economic environment, brands were hard pressed to perform, resulting in a drop in brand value across the 100 most valuable brands from the previous year. Brand Finance Lanka Managing Director Ruchi Gunewardene said: "Even before COVID-19, we saw a decline in brand value amounting to a total of Rs. 25 billion or 4% amongst the 100 brands, with Dialog retaining the most valuable. The decline will accelerate in the year ahead and our preliminary estimate is Rs. 57 billion or 9.5% decrease in total brand value due to COVID-19, which will disproportionately be distributed across sectors. Each sector will have its unique challenges, some more so than others."

Sri Lanka's most valuable and strongest brands are based on a bespoke market research study and publicly available financial information. The annual review across all sectors of brands, covering consumer products and services, conglomerates, corporate exports, multinational and e-commerce is to be published in LMD's 2020 Brands Annual, and released during the month of May.

More information on the most valuable brands can be found in the inside page of this issue.
---
---