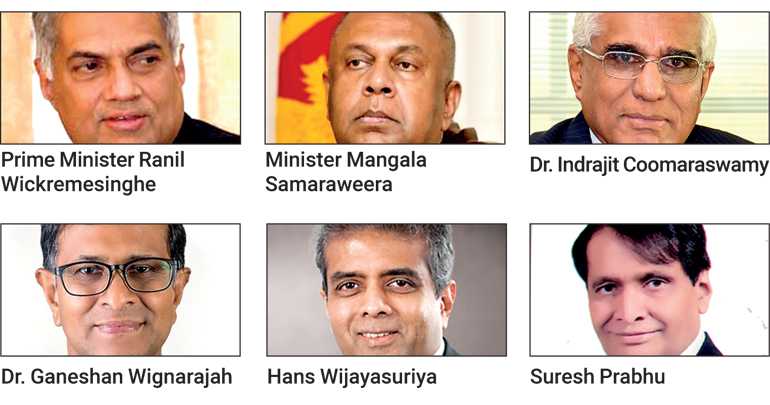 With Prime Minister Ranil Wickremesinghe as Chief Guest


The country's foremost economic event, the Sri Lanka Economic Summit (SLES) 2019, kicks off at the Cinnamon Grand Colombo today. The two-day event is themed around 'Re-calibrating Sri Lanka's Economic Trajectory Towards 2025,' to guide Sri Lanka's journey towards development and prosperity.

Today's event brings together over 450 local and international participants consisting of prominent business leaders, policymakers, and experts who play a key role in shaping national development in their respective countries. The event will also be attended by Prime Minister Ranil Wickremesinghe as the Chief Guest and Minister of Finance Mangala Samaraweera as the Guest of Honour.
Penning a message for the SLES, Prime Minister Wickremesinghe stated that having a concrete idea on how to move forward was one of the ways to contribute to national development.
"I would like to encourage the private sector to become more closely involved in these endeavours, and congratulate the Ceylon Chamber of Commerce for the leading role they played," he said.

Ceylon Chamber Chairman Dr. Hans Wijayasuriya, meanwhile, believes that through the adoption of a strategically chosen set of policy levers, an elevated focus on execution across government and private sectors, and an unwavering belief in inclusive development, Sri Lanka's economy could reach $ 134 billion by 2025, from the present day $ 89 billion.

Reiterating Dr. Wijayasuriya's message, Ceylon Chamber CEO Dhara Wijayatilake stated that the Chamber plays a pivotal role in contributing to discourse that must be had in policy formulation.

"We will shortly share with policy makers our own proposals to achieve what we believe are the national economic targets that should be sought to be achieved by 2025," she added.

The Summit's keynote session will be anchored on 'Recalibrating Sri Lanka's Economic Trajectory,' and will be addressed by Prime Minister Wickremesinghe and Minister Mangala Samaraweera. The welcome note and an introduction of the Ceylon Chamber's 2020-2025 Economic Acceleration Framework will be delivered by Dr. Wijayasuriya.

The speeches will be followed by a panel discussion which includes the keynote speakers, Shri Suresh Prabhu, former Minister of Commerce and Industry and Civil Aviation of Government of India and Official Emissary of the Prime Minister of India in the G7 and G20 Forum; Central Bank of Sri Lanka Governor Dr. Indrajit Coomaraswamy; and Lakshman Kadirgamar Institute of International Relations and Strategic Studies in Sri Lanka Executive Director Dr. Ganeshan Wignaraja.