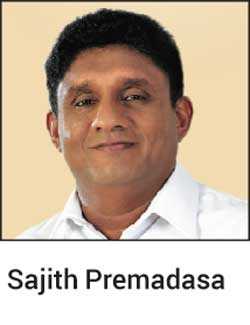 Samagi Tharuna Balawegaya, the youth wing of the Samagi Jana Balawegaya (SJB), will be launched on Monday under the auspices of party Leader Sajith Premadasa.

To mark the launch of the youth movement, Premadasa will sign a declaration and a policy framework to strengthen the country's youth that will be incorporated into the election manifesto of the Samagi Jana Balawegaya.

The Samagi Tharuna Balawegaya will be founded upon the core principles of humanism, progressiveness and patriotism and will strive to increase youth representation at all levels of governance through a number of radical reforms.

The youth movement is expected to mobilise one million youth across the country around the party's political cause. The organisation will have a strong, vibrant network and a structure that will allow capable leaders at the grassroots level to rise to the apex decision-making bodies.

Samagi Tharuna Balawegaya will operate under the guidance of former Parliamentarian Mayantha Dissanayake and a number of former MPs and SJB candidates will proactively support its activities.