Says elections cannot be held without delimitation report
The Supreme Court has informed President Maithripala Sirisena that the Provincial Council Elections cannot be held without the delimitation report being completed and passed in Parliament.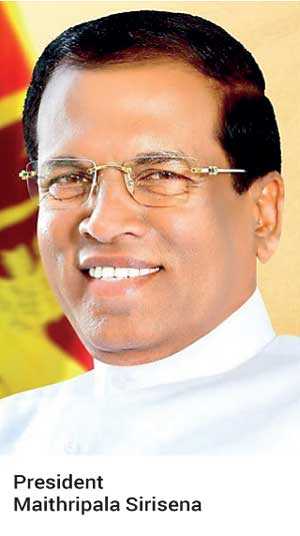 The delimitation report which demarcates provincial boundaries was defeated in Parliament after being prepared by a five-member committee in 2017.

Subsequently a committee was appointed by Prime Minister Ranil Wickremesinghe to put forward recommendations.

The Committee was established after the Provincial Council Elections (Amendment) Act was passed to allow Provincial Council Elections to be conducted under a mix of first-past-the-post and proportional representation systems. The same was done for the Local Government Elections that were held in February 2018.

However, owing to delays by the committee President Sirisena earlier this month sought an opinion from the Supreme Court on whether the Provincial Council Elections could be held without a delimination report under the old system, the President's Office said. The Supreme Court took up the matter on 23 August.

The President also sought the Supreme Court's opinion on whether the polls could be conducted using the defeated delimitation report under the Provincial Council Elections (Amended) Act or the previous Act which existed before being amended in 2017, President Secretary Udaya Seneviratne said in the statement.

A five-member judge bench then communicated its opinion to the President stating that the elections could not be held under the new Act since the President does not have the authority to act on the defeated delimitation report as it would be unconstitutional. The bench had also noted that the polls could not be conducted under the old Act according to the Interpretation Ordinance.