But gives Leave to Appeal with petition to be taken up on 16, 17 and 18 Jan.
By S. S. Selvanayagam

Supreme Court yesterday granted special Leave to Appeal the petition filed by MP Mahinda Rajapaksa and 48 others against the Interim Order issued by the Court of Appeal but declined Interim Relief.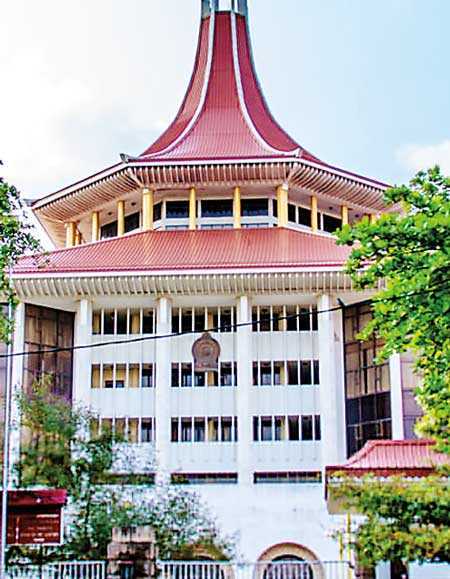 The bench comprised of Justices Eva Wanasundera, Buwaneka Aluvihara and Vijith K. Malalgoda.

Justice Vijith K. Malalgoda dissented in granting Leave to Appeal, but the Court was unanimous in its decision to decline to grant Interim Relief. The Court fixed the hearing for 16, 17 and 18 January. It also directed the Registrar of the Court to refer to Chief Justice the motion seeking a fuller Bench of five Judges to hear the matter.

The Respondent-Petitioner Appellant Mahinda Rajapaksa and 48 others, in their appeal application to the Supreme Court, seek to set aside the Interim Order issued by the Court of Appeal against them functioning in their respective offices. Court of Appeal last Monday issued an Interim Order restraining Mahinda Rajapaksa and 48 other respondents from functioning in the offices of Prime Minister, Cabinet Ministers, non-Cabinet Ministers and Deputy Ministers, respectfully, until the final hearing and determination of the Writ of Quo Warranto petition filed by 122 Parliamentarians of diverse parties, disputing the holding of the offices.

Petitioners also sought an Interim Order from the Supreme Court to set aside the Interim Order and/or dismiss the petition of Writ of Quo Warranto.
They asked the Supreme Court to stay the effect of the said Order of the Court of Appeal until the hearing and determination of their appeal application.

Gamini Marapana PC with Navin Marapana as well as Romesh de Silva PC and Manohara de Silva PC appeared for the Appellants.

K. Kanag Iswaran PC, instructed by Mohan Balendara as well as M. A. Sumanthiran PC, Ikram Mohamed PC, Viran Corea, J. C. Weliamuna PC, Niran Anketell, Suren Fernando, Rauf Hakeem and Hijaz Hisbullah, appeared for the Petitioner-Respondents.