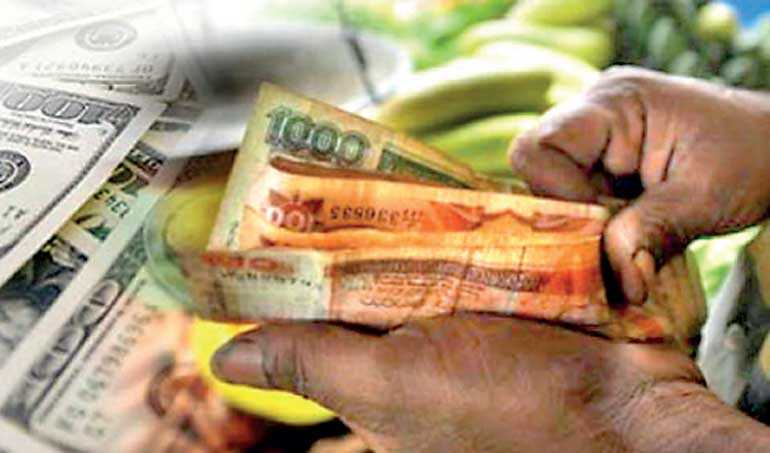 REUTERS: The rupee hit a fresh low against the dollar on Friday and traders expect the currency to be under pressure due to continued importer dollar demand.

However, the dollar dipped on Friday against a basket of six major currencies after weaker-than-expected US inflation data, with the currency already sagging on signs of reduced trade tensions between the United States and China.

The rupee touched a fresh low of 163.60 per dollar, Reuters data showed, surpassing its previous low of 162.92 in the previous session. It ended at 163.60/70 per dollar, weaker from Thursday's close of 162.80/90.

The Finance Ministry would not intervene in exchange rate management, Junior Finance Minister Eran Wickramaratne said on Thursday at an economic forum, adding that the Central Bank would intervene as and when necessary to curb excess volatility in the exchange rate and the Central Bank would punish speculators.

The country's Central Bank cut the net open positions of the banks on 6 September to increase dollar liquidity, forcing commercial banks to sell dollars.

Currency dealers have declined to speak to the media since Tuesday, citing instructions from the Central Bank. However, Central Bank Governor Indrajit Coomaraswamy said late on Tuesday he was unaware of any such move.

The rupee has weakened 1.4% so far this month after a 1.2% drop last month, and has declined 6.7% so far this year. It will be under pressure due to year-end seasonal dollar demand from importers, dealers have said.

The currency has also been hurt by weakness in the Indian rupee. India is Sri Lanka's biggest trading partner and the Indian rupee, which also hit a record low on Wednesday, is Asia's worst performing currency this year.

Foreign investors sold government securities worth a net Rs. 6.44 billion ($ 39.6 million) in the week ended 5 September, extending the net outflow so far this year to Rs. 53.3 billion worth of securities, Central Bank data showed.