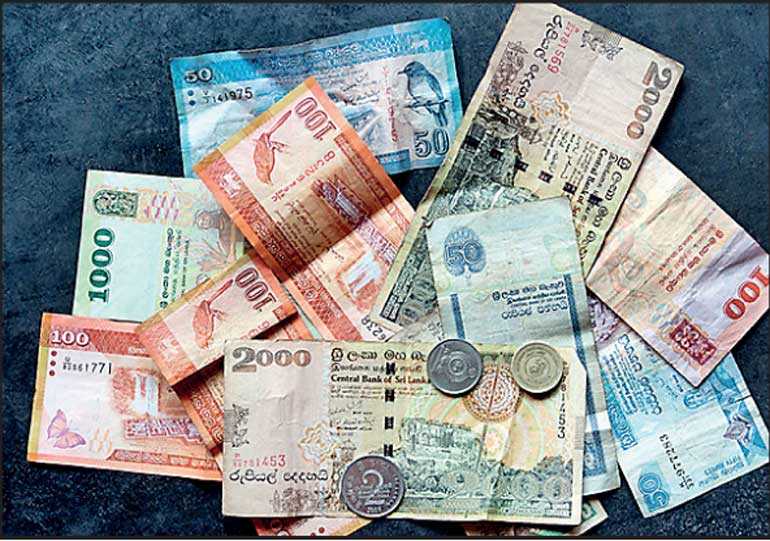 REUTERS: The rupee touched a record low in early trade on Friday and ended weaker amid pressure on the currency due to foreign outflows from bonds and stocks as uncertainty from a political crisis dented sentiment.

The rupee had touched a record low of 181.25 to the dollar in the early trade on Friday, surpassing its previous low of 181 hit the previous day. It has weakened about 4.5% since the political crisis began. The currency dropped 1.8% in November, and has lost 18.1% this year.

President Maithripala Sirisena appointed a 30-member Cabinet on Thursday, retaining control over the Police while they investigate an alleged plot to kill him that triggered a row with the Premier and led to a lengthy political crisis.

The political crisis was expected to ease after Sirisena reinstated Ranil Wickremesinghe, whom he had ousted in October. The country plunged into a 51-day crisis following the ouster. However, a delay in appointing cabinet ministers dented sentiment, dealers said.

Political paralysis remained the main concern for investors since Sirisena abruptly sacked Wickremesinghe and replaced him with Mahinda Rajapaksa, who failed to win a parliamentary majority and resigned on Saturday as a Government shutdown loomed.

Parliament passed a Rs. 1.77 trillion ($9.39 billion) Vote on Account on Friday to meet the expenditures of first four months to avert a Government shutdown from 1 January.

Wickremesinghe was sworn in as Prime Minister on Sunday, making a remarkable comeback weeks after being ousted by President Sirisena under controversial circumstances.

The rupee strengthened in early trade on Monday, while bond yields dropped as the political crisis appeared to ebb, but investors took a cautious stance to observe whether Sirisena and Wickremesinghe could work well together.

Foreigners were net sellers of Rs. 143 million ($790,055) worth of stocks on Friday. They have been net sellers of Rs. 13.7 billion since the political crisis began on 26 October. The bond market saw outflows of about Rs. 56 billion between 25 October and 14 December, Central Bank data showed.

The rupee ended at 181.30/50 per dollar, compared with 181.10/20 in the previous session.

Credit rating agencies Fitch and S&P downgraded Sri Lanka's sovereign rating early December, citing refinancing risks and an uncertain policy outlook, after Sirisena's sacking of his Prime Minister in October triggered the political crisis.

This year, there have been Rs. 23.1 billion of outflows from stocks and Rs. 148.2 billion from Government securities, the latest data from the Bourse and Central Bank showed.

Moody's downgraded Sri Lanka on 20 November for the first time since it started rating the country in 2010.

Five-year Government bond yields have risen 33 basis points since the political crisis began, while yields on Sri Lanka's dollar bonds due in 2022, which have risen around one percentage point to 8% through 14 December, fell 0.76% to 7.9% on Friday.

The Colombo stock index ended 0.18% weaker at 6,005.65 on Friday. Turnover was Rs. 494.1 million, half of this year's daily average of Rs. 843.2 million.