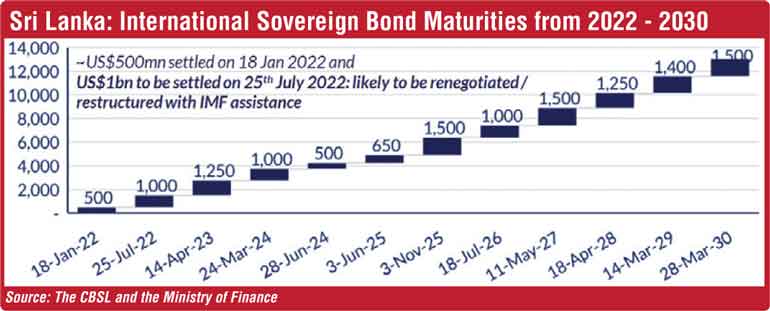 ---
Restructuring of foreign debt must be accompanied by a similar exercise on domestic debt to derive fuller benefits opines stockbroking firm CTCLSA.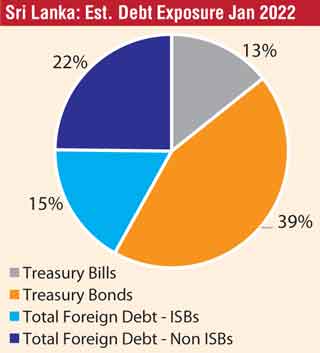 Following President Gotabaya Rajapaksa, indicating seeking International Monetary Fund's (IMF) assistance to fix the ongoing economic crisis, CTCLSA believes the IMF may suggest a Debt Restructure for Sri Lankan debt given its classification of the same stands at an "unsustainable" state.

In a research note, CTCLSA said with Sri Lanka's Public debt to Gross Domestic Product (GDP) ratio standing at 119% as of 31 December 2021, a restructure of both domestic and external debt would be ideal for the economy to move ahead with acceptable reforms that could avert any similar crisis in the foreseeable future.

However, IMF data from 1980-2020 for Domestic Debt Restructures (DDR) and External Debt Restructures (EDR) suggest that if restructured by averting a banking crisis, the economy under restructure would manage to avert any real contraction in GDP following such reform.

CTCLSA argued that a domestic debt restructuring can be designed to limit bank losses.

For example, the impact of a sovereign domestic debt restructuring on banks' balance sheets has in some cases been limited when the restructuring did not involve any principal haircut but was designed as reprofiling with moderate loss.

Limiting the haircut can reduce the impact of a debt restructuring on the banking sector and minimise the loss of banking capital (e.g., Jamaica 2010, Barbados 2018, Grenada 2013, St. Kitts and Nevis 2012).

However, in this kind of scenario, the precise impact will depend on the accounting and regulatory treatment of the debt restructuring.

CTCLSA said most of the Sri Lankan foreign debt is in the form of International Sovereign Bonds (ISBs,) whilst the domestic debt is in Treasury Bonds.

"Whilst restructuring be it domestic or external may likely require key questions answered in safeguarding and minimising the impact on all stakeholders. We believe a significant restructure may be needed when it comes to Sri Lanka's external debt obligations, which will allow the economy to move ahead in a sustainable manner," it said.

"In doing so, we expect the IMF to facilitate the Government in doing structural reforms that will pave the way for sustainable development in the medium to long run," CTCLSA added.