Meeting was fixed for yesterday to discuss forensic audit report on CB bond issue
CoPE, several important Committees stand dissolved with prorogation
Reports to be kept in CoPE Secretariat till Committee reconstituted
Present composition of Committees could change in new session


By Chandani Kirinde

The prorogation of Parliament on Monday scuttled an important meeting of the Committee on Public Enterprises (CoPE), which was scheduled to convene yesterday to examine the forensic audit reports prepared as part of the investigation into the Central Bank bond scam.

JVP MP Sunil Handunnetti, who chaired CoPE till yesterday, had called a meeting of its members to submit the reports to the Committee, and then decide on submitting them to Parliament.

However, with the prorogation, CoPE and several other important Committees stand dissolved and will be reconstituted after the commencement of the new Session of Parliament on 3 January 2020. The present composition of CoPE could change once it is reconstituted.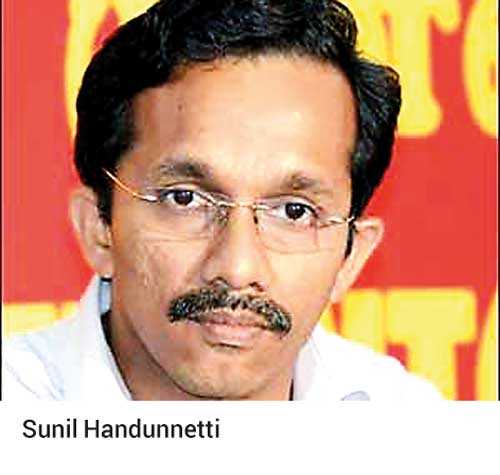 Parliament officials said yesterday that Handunnetti has instructed to keep the forensic audit reports, which cover CBSL transactions from 2002 to 28 February 2015, at the CoPE Secretariat as a confidential report until the new Committee is constituted.

The Central Bank said last month that the Attorney General had advised the Monetary Authority to limit access to the five forensic audits conducted by them only to relevant officials, as they may contain information that could be used as evidence in ongoing investigations and future legal action.

The Monetary Board of the Central Bank, in consultation with the Auditor General, commissioned the forensic audits (FAs), which were carried out entirely by personnel based outside Sri Lanka, from audit firms with a global practice and international experience, who were selected by a Cabinet Appointed Consultants Procurement Committee (CACPC) in compliance with applicable Government procurement guidelines. The Auditor General's representative was an observer on the CACPC.

After the forensic audits were complete, the Monetary Board sought the opinion of the Attorney General about the distribution of the FA reports, including, specifically, as to whether the reports should be made public.

The Attorney General had opined that the findings in the reports, annexes, and exhibits should be treated as having the potential to be evidence in investigations and ongoing and future legal actions, and access should be limited to those who have statutory authority to access them, while emphasising that the recipients maintain confidentiality in respect of the contents of the reports, in order to avoid any possible prejudicial effect on investigations and ongoing and future litigation.