---
President Gotabaya Rajapaksa yesterday said that plans are afoot to promote pepper cultivation as a major export crop.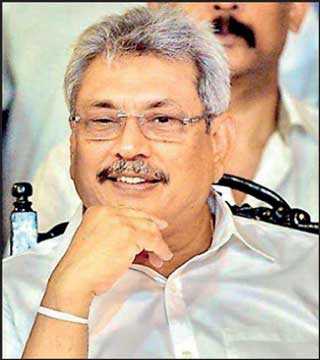 President Gotabaya Rajapaksa


He said India is the major buyer of pepper from Sri Lanka and other countries. India purchases pepper on a quota basis. Increasing the quota given to Sri Lanka is one of the key elements of the strategy. In addition, steps will be taken to identify new markets for local pepper. Farmers are encouraged to export pepper as a finished product.

The President pointed out that more revenue could be earned by exporting pepper in packets and developing new pepper based products to the world market.

Issues faced by the pepper cultivators were presented to President Rajapaksa when he participated at the public gathering held at the Godakawela Pradeshiya Sabha grounds, Ratnapura, in support of the candidates of Sri Lanka Podujana Peramuna (SLPP) contesting the 5 August election.

President responded positively to these issues and explained the new plans afoot to develop the industry.

The people also requested the President to establish an Organic Fertiliser Plant and a seed production facility. The President instructed the relevant officials to investigate and prepare a report in this regard.