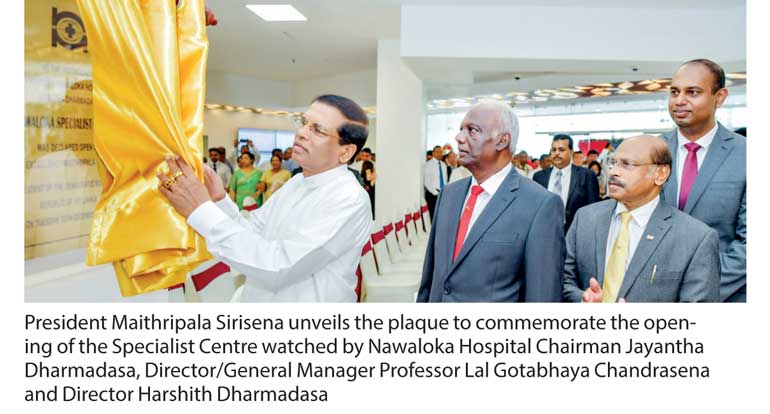 President Maithripala Sirisena declared open the newly-built multi-storey Specialist Centre at Nawaloka Hospital, Colombo on Tuesday.

The new centre has been built at a cost of Rs. 5 billion to facilitate patients visiting the hospital. The building is equipped with a specialised Channelling Service unit and a car park. This multi-purpose building is built on the basis of modern construction concepts and architectural excellence.

The President who opened the building by unveiling the plaque praised the long-term workers of the hospital for their services.

Nawaloka Hospitals Chairman Jayantha Dharmadasa was also present at the event.