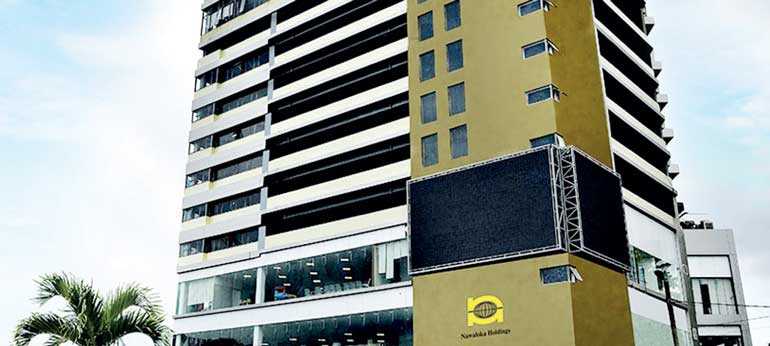 Nawaloka Hospital
---
With the arrival of World Tobacco Day, once again the spotlight will fall on the harmful habit of smoking and its multiple associated health risks. Every ailment from pneumonia to cancer has been attributed to smoking. However, despite these considerable risks, many still find themselves unable to stay away.

The World Health Organisation describes the global tobacco epidemic as 'one of the biggest public health threats the world has ever faced'. It estimates that tobacco kills more than seven million people each year, while more than six million of those are due to direct tobacco use, 890,000 are non-smokers who are exposed to second-hand smoke.

Perhaps the most alarming statistic for Sri Lankans is that around 80% of the world's 1.1 billion smokers inhabit low- and middle-income countries, with many social indicators demonstrating no major decrease in tobacco consumption.

Dr. Riaz Mowjood, Resident Consultant Respiratory/Chest specialist who heads the Respiratory/Chest Unit at Nawaloka Hospitals, says that the smoke from a cigarette carries 69 carcinogens or cancer-causing substances. These attack several parts of the body, including the oral cavity, tongue, throat, lungs, heart, kidneys, bladder, prostrate and urinary tract.

Meanwhile, other harmful constituents of cigarette smoking such as nicotine and carbon monoxide continue this assault on the body. The nicotine acts to elevate blood pressure while the carbon monoxide hampers the regular functioning of the heart and blood vessels.

Dr. Mowjood asserts that naturally the organ which suffers the worst damage as a result of smoking are the lungs.

"Smoking damages your lung tubes and parenchyma. This damage can lead to structural damage and airway diseases of the tubes. This leaves patients prone to ailments such as asthma, chest infection and pneumonia," he emphasised.

"If the lung structure is compromised there can be an increase in phlegm and a heightened probability of infection. These problems will present themselves to a patient through a cough which could be productive (produces phlegm) at times. The patient could also constantly experience breathlessness."

He also mentioned that, through exposure to dust, changing weather patterns, smoking aggravates can damage the lungs making them more vulnerable. According to Dr. Mowjood, a current prevailing health hazard is the increasing incidence of tuberculosis in Sri Lanka which is greatly exacerbated by the use of tobacco.

The doctor explained that two of the signs and symptoms which smokers should be alert to are reduced cardiovascular performance and frequent breathlessness, which are clear indicators of smoking-induced lung damage.

Furthermore, the warning signs of cancer as a result of smoking are loss of weight, a reduction of appetite, and a lingering cough which is irresponsive to regular treatment.

Dr. Mowjood says that he directs patients who complain of experiencing some of these signs and symptoms to Nawaloka's Serene Health Screening Centre for a range of detailed tests. He also recommends that smokers undergo regular comprehensive testing at the state-of-the-art facility, in order to detect the damage inflicted by smoking at an early stage.

He reveals that the hospital also offers Nicotine Replacement Treatment as a means for smokers to kick the habit. The hospital aims to pair this with active rehabilitation through smoking cessation education and clinics. Currently, it also provides physical rehabilitation programs to facilitate patient recovery from decreased lung functionality born of frequent smoking.

The fully-fledged lung and chest unit headed by Dr. Riaz Mowjood will be completely operational, and this unit will be equipped with several cutting-edge options such as low-dose CT scan capability which facilitates extremely accurate early cancer detection.

All of these measures will allow Nawaloka to proactively combat the affliction of smoking in the short term by preventing and detecting its army of associated risks. In the long term, Dr. Mowjood hopes that these innovative strides could play a crucial role in forever extinguishing tobacco's fatal fumes.