Plantation Industries Minister expected to travel to Russia soon to resolve temporary restrictions on the importation of tea into the Russian Federation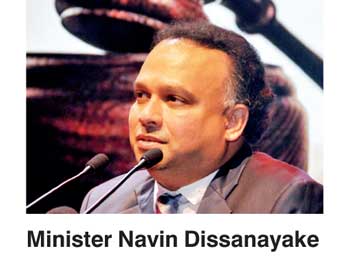 The Plantation Industries Ministry yesterday assured it was working to restore normal trade between Russia and Sri Lanka with Minister Navin Dissanayake scheduled to visit Moscow soon to resolve the temporary ban of tea to the Russian Federation.

Russia on Thursday introduced restrictions on the import of plant products (including tea) from Sri Lanka, to take effect for shipments leaving Sri Lanka on or after 18 December 2017. This follows the detection of a single specimen of an agricultural pest, the beetle Trogoderma granarium in the packaging material of a consignment of tea shipped from Sri Lanka.

"This beetle is a pest of grain crops such as rice, and has never been associated with tea. The Sri Lanka Tea Board is of the view that the specimen discovered in the packaging material may have remained in the shipping container concerned following the use of this container for the transport of grain on a previous occasion, not necessarily of Sri Lankan origin," the statement said.

"Nevertheless, the Tea Board is anxious to protect the standards and quality for which Ceylon Tea is renowned worldwide and is working with tea producers and exporters to ensure that Phytosanitary and other standards are rigorously followed in all shipments of tea originating in Sri Lanka. We believe the present case is an isolated incident that is, in any case, not a reflection on the quality of Ceylon Tea," it added.

Plantation...

While imposing these restrictions on Sri Lanka, the Russian authorities have made it explicitly clear that they are of a temporary nature and will last only until the completion of negotiations and clarification of the situation with the competent authority of Sri Lanka.