Buys retail census and exclusive rights from Nielsen for seamless transition
---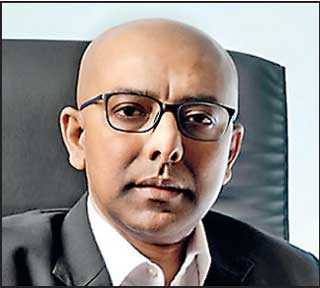 CEO/Managing Director Atheek Marikar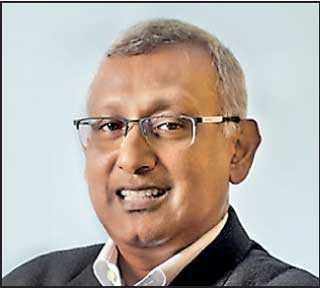 Executive Director Udayana Seneviratna
Business Consultant Dwight Watson
PepperCube Consultants (PCC), the premier market research and consulting firm, yesterday
announced it had purchased the Sri Lanka retail outlet census and exclusive rights to use the retail census from Nielsen Sri Lanka in December 2020.

PepperCube is now preparing to recommence the island-wide Retail Store Audit (RSA) from March. This will ensure a seamless transition for many local and global organisations who depend on the RSA information for decision making.

PepperCube Managing Director/CEO Atheek Marikar said: "Sri Lanka's retail space is not new to us. Every month we have been tracking over 35,000 retail outlets across the country for many clients with our Pepper-eX service for the last 10 years.

We provide them with retail tracking and insights including availability, visibility, merchandising and shopper experience using cutting edge technology to capture and report data and insights. Therefore, moving to RSA is a natural extension as we have the expertise and infrastructure to provide high-end retail measurement services to clients."

The first round of RSA fieldwork will start in February and reporting will commence from March.

PepperCube has already set up the infrastructure for the major task ahead of them. Besides technology and hardware, PepperCube has already brought in experienced talent for field operations, analytics and client servicing. PepperCube's senior management has over 20 years' experience in managing retail measurement both in Sri Lanka and overseas which will be instrumental in the rollout of the new Retail Store Audit.

When asked about the impending launch, Atheek said: "We are happy that we could hit the road running in January and we are thankful to Nielsen for offering us this opportunity to purchase the census data, which is the foundation of the RSA. For clients, the seamless continuation would mean they will not be losing the trends and suffering from data blackouts during a very important time in the fast-moving consumer goods (FMCG) market. Personally, I am delighted as I was part of the RSA launch team in Sri Lanka 23 years ago and have managed the business in Sri Lanka and Australia for many years with Nielsen. My team and I hope to get the basic service up and running in the first quarter and thereafter start adding more value to clients using modern technology and analytics."

According to PepperCube Executive Director Udayana Seneviratna, all ground level preparations have been completed to start the RSA. Commenting on the current situation he said, "We have a large field team equipped with latest hand-held technology who are spread across the country with expertise in retail tracking. We will expand our existing field team further with this additional scope of work. We will continue to take all precautions during this pandemic so that we could continue our fieldwork uninterrupted."

PepperCube will engage Dwight Watson, a British consultant, who will work closely with the PepperCube team and the clients to provide best RSA service experience.

Dwight is no stranger to Sri Lankan corporates as he was the MD of Nielsen Sri Lanka before moving on to South Africa, America and Switzerland holding leadership positions in the RSA space. Over the years, RSA has evolved with more value additions to clients and PepperCube intends to bring this to Sri Lanka with the support from Dwight.

Atheek commenting on client engagement said: "Many clients have reached out to us already and we are in the process of finalising the proposals and agreements with them. This was somewhat easy as most of the clients are already partnering with us in the trade, quantitative and qualitative research space. We will track all product categories requested by clients moving from Nielsen to us, so there won't be any disruption to the continuous trends. We look forward to providing the unique PepperCube experience to all our clients."

Speaking about the future of the RSA in Sri Lanka, Marikar said, "We purchased the existing retail census from Nielsen so we could provide a seamless transition to clients moving across. However, we will embark on the task of conducting an Island wide retail census in mid-2021. That way we will have updated population information to further improve the RSA in 2022."

"We estimate the retail outlet population to be over 270,000 across the island. We know this a mammoth exercise by any means, but we consider it necessary to provide the most accurate picture in 2022 reflecting the changes in the retail space post COVID-19. We will conduct the census using the latest technology which will help in geo-tagging all outlets in Sri Lanka and bringing them onto a digital platform for the first time. We have the capability and capacity to conduct this national retail census and I am delighted that many of our clients have come forward to be a part of developing this valuable asset. It will be amazing what we could do with such a digital asset in the years to come. On the RSA, we will continue to invest in technology to leverage the value and benefits for our clients," he added.

PepperCube Consultants was formed in 2010 as a 100% locally-owned enterprise. It was set up by a group of like-minded professionals with local and international research expertise, coupled with senior corporate experience. Today PepperCube is a leading market research firm that specialises in retail tracking, quantitative surveys, qualitative research, and brand consultancy.

The success of PepperCube is attributed to client centricity and a team of research experts who go beyond research findings to co-create brand strategy with clients. PepperCube is working with leading multinational and local clients in Sri Lanka and in selected Asian and Pacific markets.