Successfully concludes Rs. 20 b issue by CEB
Previously PBIBU also acted as Restructuring Partner for RDA for over
Rs. 200 b loan facilities Managers to upcoming Rs. 15 b Unlisted Debenture Issue of UDA
Was Joint Placement Agent for largest Non-Bank Listed Debenture Issue of Rs. 10 b for LOLC
---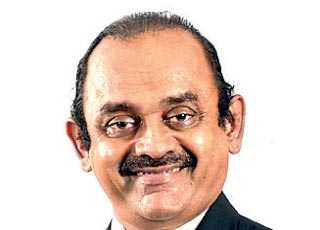 Chairman Sujeewa Rajapakse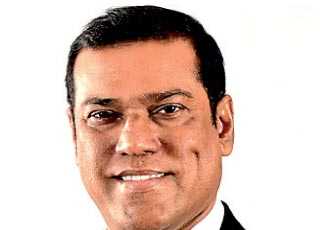 CEO GM Ranjith Kodituwakku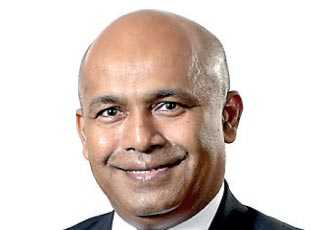 Head of Treasury, Investment Banking and Financial Institutions Clive Fonseka
---
People's Bank Investment Banking Unit (PBIBU) has reached a new high in its track record by successfully ensuring oversubscription of Ceylon Electricity Board's (CEB) Rs. 20 billion listed debenture issue, the largest-ever in Sri Lanka.

CEB's Senior, Unsecured, Listed, Redeemable, Rated Debentures with a maturity period of five years was oversubscribed on the opening day itself thus consolidating PBIBU's position as the undisputed leader in Investment Banking in Sri Lanka.
Furthermore, in July 2020 PBIBU successfully structured the largest unlisted debenture issue ever to be issued in Sri Lanka which was for Rs. 20 billion on behalf of People's Bank.

PBIBU was established in 2011 as a part of People's Bank's Treasury Unit to focus on the growth and development of the country and its capital markets. It offers a full range of services including financing and advisory services, initial public offerings, debt structuring, fixed income security trading, loan syndications, trustee services and securitisations.

It has been growing from strength to strength, gaining repute as a preferred partner for its expert investment services which was further recognised as the Fastest Growing Investment Banking Unit in Sri Lanka by Global Banking and Finance Review Awards in 2018. By leveraging on strong group synergies, PBIBU has positioned itself as an innovative solutions provider for its clientele and in recent years it has managed to secure some of the most high-profile transactions in the country's capital markets.

PBIBU, guided by the vision of People's Bank, has always played a pivotal role in raising capital for the development of the country.

In 2013 it acted as the Manager to the Issue of the first-ever secured Housing Sector Debenture Issue and in 2014 the first-ever Plantation Sector Debenture Issue with an Enhanced Credit Rating in the country.

Earlier this year, PBIBU also acted as the Restructuring Partner for the Road Development Authority for their loan facilities which exceeded Rs. 200 billion. Further, PBIBU will be the Managers to the upcoming Unlisted Debenture Issue of Urban Development Authority for Rs. 15 billion which illustrates the undisputed leadership of PBIBU among the State Owned Entities for their capital market requirements.

The PBIBU was also the Joint Placement Agent for the largest Non-Bank Listed Debenture Issue of Rs. 10 billion for LOLC Holdings PLC which was successfully concluded recently.

People's Bank also has had many significant achievements in the fund-raising sphere both in domestic and foreign markets. The Bank raised Rs. 30 billion locally via two unlisted debentures issues within a short period of nine months in November 2019 and July 2020 where PBIBU acted as the Managers to the Issue. Furthermore, People's Bank managed to secure a $ 200 million bilateral, eight-year facility in late 2019 which was the largest and longest tenor US$ facility ever secured by a Sri Lankan commercial bank.

People's Bank with a history spanning 60 years, possesses the country's largest customer base of 14 million customers and largest banking footprint of 741 branches and service centres island-wide. Established under the People's Bank Act No. 29 of 1961, the Bank carries a National Long-Term Rating of 'AA-(lka/ Stable)', by Fitch Ratings Lanka Ltd. With a view to bring the benefits of digitalisation to the entire nation, People's Bank embarked on a digital transformation journey back in 2015 by taking a pioneering role in digitisation and customer engagement. It is the first and only bank in Sri Lanka to be accredited with the ISO/IEC 27001:2013 certification; the highest international accreditation for information protection, and security.