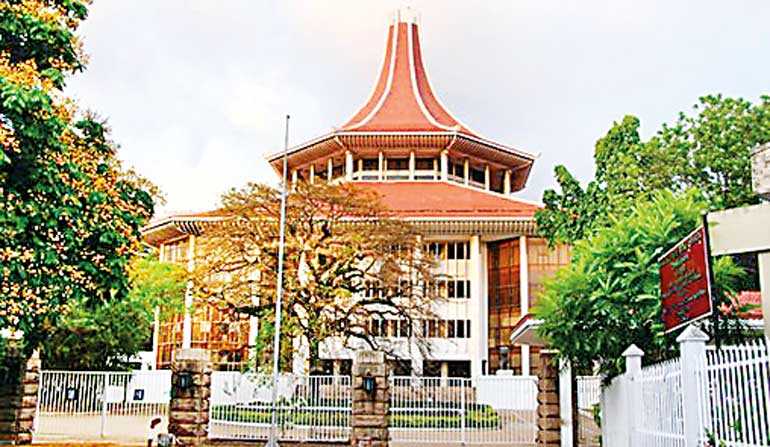 Supreme Court of Sri Lanka complex
---
Move comes after AG said such a deduction not unconstitutional
Pension gratuity to be recovered in 120 monthly instalments over 10 years
Resolution says judicial sector has received "very high salary increases recently"
Pension Department too had sought clarity on matter


By Chandani Kirinde

Parliament will take up a resolution to recover the pension gratuity of Judges of the Superior Courts on an instalment basis, after the Attorney General pointed out that such a procedure does not violate the Constitution.

The opinion of the AG was sought after retired Judges of the Supreme Court and the Court of Appeal objected to the move, claiming that reduction of the salary payable to, and the pension entitlement of, a Supreme Court or a Court of Appeal Judge after his or her appointment, is unconstitutional.

A resolution included in the Order Paper for this week states that the "Attorney General has pointed out that the Constitution has empowered Parliament to deal with all matters relating to the reduction of pension or consequents therein of the Judges of the Supreme Court and of the Court of Appeal," while stating that there have been concerns that "the judicial sector has received very high salary increases recently."

The resolution, to be moved by the Prime Minister, states that the method of recovery of the said gratuity to the Government was based on a Cabinet Decision taken in July, related to the Cabinet Memorandum dated 24 June 2019, submitted by the President. The recovery will hence be done in done in 10 years, or 120 monthly instalments.

Up until now, Judges of the Superior Court, on their preference, were entitled to receive a gratuity up to 24 times of the monthly pension they are entitled to, and the entire pension has been paid monthly, without deducting this gratuity.

The Pensions Department had sought clarification regarding the recovery of the gratuity payment, after the Auditor General's Department raised an audit query last year and gave a directive to collect the money paid.

All retiring public servants are entitled to a commuted pension, amounting to 24 months of pension, to be deducted in instalment basis within a 10 year period, but in view of a clause in the Constitution which led to lack of clarity with regards to salaries and pension of the Superior Court Judges, no such deductions had been made.