PM says burials will be allowed in response to query from SJB MP
No details of when Govt. will revoke related regulations
Pakistan PM Imran Khan takes to social media to welcome move
---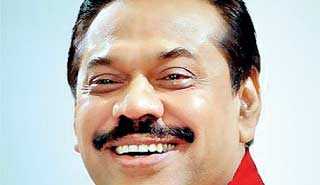 Mahinda Rajapaksa
---
Prime Minister Mahinda Rajapaksa told Parliament yesterday that the Government would allow the burial of those who succumb to COVID-19.

He said this in response to a question raised by SJB MP S.M. Marikkar who questioned why the Government has not yet reversed its cremation only policy for COVID-19 victims in the light of State Minister of Primary Health Services, Pandemics and COVID Prevention Sudharshini Fernandopulle stating that that the coronavirus does not spread through water but is an airborne disease.

"We will allow burials," the Prime Minister said but did not give details on when the Government would revoke the regulations promulgated in April last year under the Quarantine and Prevention of Diseases Ordinance making cremation mandatory.

The Government has come under increasing pressure to revoke the regulations with the UN Human Rights Council (UNHRC) saying continuing with the practice is a violation of human and religious rights.

Meanwhile, Pakistan Prime Minister Imran Khan took to social media website to welcome Prime Minister Rajapaksa's statement.

"We welcome Sri Lankan PM Mahinda Rajapaksa's assurance given in Sri Lankan Parliament today allowing Muslims to bury those who died from COVID19," tweeted Khan.

The Pakistan PM is due to visit Sri Lanka later this month on a two-day trip, where he is also expected to address Parliament.