Rating agency Moody's said yesterday that the new Inland Revenue Act aimed at boosting the Government's revenue generation was credit positive.

It said on 1 April the Government of Sri Lanka's (B1 negative) new Inland Revenue Act took effect. The new act, which builds on international best practices, will rationalise the existing income tax structure and help broaden the income tax base by removing exemptions, a credit positive.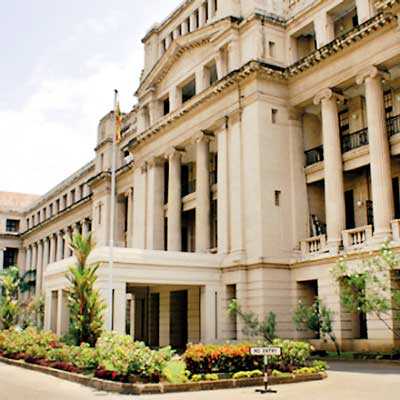 With a very large debt burden and weak debt affordability weighing on its credit profile, successful implementation of revenue reforms will help foster fiscal consolidation. Sri Lanka is currently in an International Monetary Fund (IMF) program in which reforms that contribute to fiscal consolidation are central to meeting IMF program targets.

The Government expects the removal of tax exemptions and the introduction of new taxes, including a Capital Gains Tax, to increase Government revenue by 0.5% of GDP in 2019 following its first full year of implementation. Moody's considers this target to be achievable.

In addition, tax revenue will be strengthened by improved administration through the rollout of Sri Lanka's new technology systems and value-added tax compliance strategies.

Moody's expect that these measures will strengthen Sri Lanka's fiscal metrics, which are weak compared with many similarly rated sovereigns. In particular, Sri Lanka's Government revenue as a share of GDP is lower than many peers, while the Government debt-to-GDP ratio is much higher, weighing on its sovereign credit profile (see exhibits 1 and 2).

Moody's expects Government revenue to rise 0.4 percentage points to 15.2% of GDP in 2018 and increase a further 0.8 percentage points to 16% of GDP in 2019. It also expects Government expenditures to remain flat at 20% of GDP. As a result, it forecast the fiscal deficit to narrow to 4.8% of GDP this year and shrink to 4.0% of GDP in 2019, from 5.2% in 2017.

Along with the Inland Revenue Act, Sri Lanka will introduce a new Taxpayer Identification Number system. In conjunction with an automation of tax administrative efforts, such initiatives will help to raise tax compliance, broaden the current narrow tax base and improve the composition of the revenue base by raising the share of direct taxes. The Government aims to raise the proportion of direct taxes to 40% of total revenue over what the Government describes as the medium term from 20% currently.

Moody'sexpects the cumulative revenue gains from the Inland Revenue Act and other revenue-enhancing measures, along with improved tax administration, to gradually reduce Sri Lanka's debt burden to about 74% by 2021 from 79.3% of GDP in 2017. Still, Government debt will remain well above the median of about 55% of GDP for B-rated sovereigns and will remain high for an economy of Sri Lanka's size and income level.

A sustainable rebound in real GDP growth will be essential to help support future revenue gains. Moody's expects real GDP to grow about 4.7% in 2018, up from 3.1% in 2017, which was one of the weakest years on record because bad weather hindered agricultural output. As weather conditions normalise, a rebound in agriculture production and exports will boost growth this year. Stronger growth and higher revenue are key for Sri Lanka to sustainably reduce its Government deficit to its target of 3.5% of GDP by 2020.