Application on multi sector awards to close on 16 August
Daily FT official print media partner
---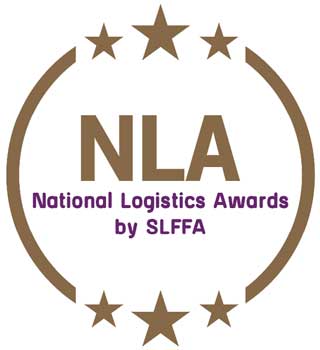 The Sri Lanka Freight Forwarders Association (SLFFA) to coincide with its 40th anniversary, will have its inaugural National Logistics Awards (NLA) on 9 September at Shangri-La Hotel Colombo. The program is designed to recognise the best logisticians and related service providers and to appreciate their dedicated service to the economy.

During the pandemic the importance and indispensability of the logistics industry was understood across all economies. For years the silent endeavours of logisticians went unnoticed, but with the introduction of NLA, there will be a common platform for all segments within the industry to shine.

The Sri Lanka Freight Forwarders Association has appointed an 11-member panel of judges who represent both public and private sector leaders and industry professionals and academics. CINEC Campus Faculty of Management Dean Prof. Lalith Edirisinghe will lead the panel.

The application for diversified logistics sector awards will be closing on 16 August and will be first screened by preliminary committees under the supervision of the chairman of the panel of judges and the final list will be selected by the judges by end of August.

Further information and application process can be obtained on https://www.slffa.com/nla.

Daily FT will be the official print media partner for this inaugural event.


CINEC Campus Faculty of Management Dean/Panel Chairman Prof. Lalith Edirisinghe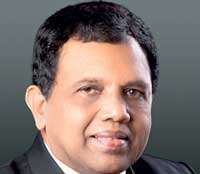 Lalith Edirisinghe is a Doctor of Transportation Planning and Logistics Management. He is a Chartered Marketer and Chartered Logistician. He is an Expert Consultant to the ESCAP of the United Nations. He is Dean of Faculty of Management of CINEC Campus and Head of CINEC Society Linkage Cell, a project of the World Bank. Professor Edirisinghe was instrumental in incorporating Logistics in school curriculum. He published a Sinhala textbook on Logistics introducing two new transport theories and a Shipping book conceptualising Virtual Container Yard.
---
Sri Lanka Export Development Board Director General Chitranjali Dissanayake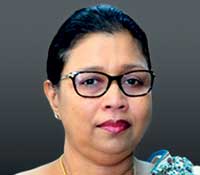 Chitranjali Dissanayake holds a Bachelor of Arts from the University of Colombo and a Master's degree in business administration from the Post Graduate Institute of Management, Sri Jayawardenepura. She also holds a Diploma in Journalism. During her distinguished 36-year career at the EDB, she has served as Research Assistant – Policy and Planning Division, Assistant Director – One Stop Advisory Centre, Marketing Division and Product Management Division, Acting Director – Product Management Division, Head of Industrial Products and Services Unit and Director – Industrial Products Division.
---
Sri Lanka Ports Authority (SLPA) Chairman Capt. Nihal Keppetipola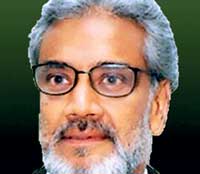 Capt. Nihal Keppetipola joined the Sri Lanka Ports Authority (SLPA) in 1990 as a pilot. He served as the harbour master of the SLPA from 1990 to 2006. Thereafter, served as Director (Operations) from 2006-2008 and as the Managing Director of Sri Lanka Ports Authority from 2008 to 2015. He held the position of chairman of Ceylon Fishery Harbours Corporation (CFHC) from 2020 till 21 June 2021 when he took office as chairman Sri Lanka Ports Authority.
---
PricewaterhouseCoopers Chief Executing Officer Sujeewa Mudalige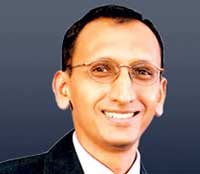 Sujeewa Mudalige, a fellow member of CIMA (UK), ACCA (UK) and CPA (Australia), has over 30 years of experience as a Chartered Accountant along with vast experience as Audit Committee Chair in both public and private sector organisations.

He is a past President of ICASL and has been a member of the Council of ICASL and of the governing board of CIMA UK – Sri Lanka Division, a Commission member of the Securities and Exchange Commission of Sri Lanka and has held several such other positions locally and globally during the span of his career. He was an independent non-executive director of Hatton National Bank PLC from 2012 to 2019. He also serves as an Independent non-executive director of National Development Bank PLC since January 2020.
---
Sri Lanka Customs Director General Major General Vijitha Ravipriya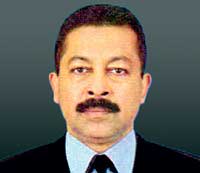 Major General G.V. Ravipriya WWV RWP ndu IG was enlisted in the Regular Force of the Sri Lanka Army on 8 August 1985 as an Officer Cadet and underwent training in Sri Lanka Military Academy in Diyathalawa. Maj. Gen. Ravipriya held various appointments and followed local and foreign military courses during his illustrious career spanning over 34 years and was appointed to as the DG Customs by his excellency the president in 2020.
---
Board of Investment of Sri Lanka Chairman Sanjaya Mohottala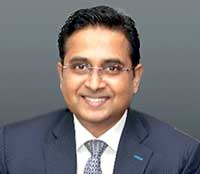 Sanjaya Mohottala, a Fulbright Scholar, received his MBA from the UCLA Anderson School of Management and holds a BSc. in Electronics and Telecommunication Engineering from the University of Moratuwa, Sri Lanka. He is also a Management Accountant (CIMA - UK) and has a Post Graduate Diploma in Marketing from the Chartered Institute of Marketing (CIM – UK).

Prior to being appointed as the Chairman of BOI, Mohottala functioned as the Director General of BOI. Simultaneously, he serves as a Board Member of Sri Lankan Airlines, EDB and Sahasya. He is also a Member of the Presidential Task Force for Economic Revival and Poverty Eradication. Mohottala was the Managing Director and Partner at Boston Consulting Group.
---
Airport and Aviation Services of Sri Lanka Ltd. Chairman Major General (Rtd.) G.A. Chandrasiri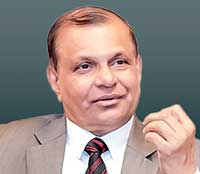 Major General G.A. Chandrasiri is a graduate of the National Defence College, India, and Defence Services Command and Staff College, Bangladesh. He served in the capacity of Governor of the Northern Province from 2009 to 2015. During his illustrious military career of 35 years, he served as the Commander of the Security Forces Headquarters in Jaffna from 2005 to 2009. He was appointed as the Chief of Staff of the Sri Lanka Army and executed his national duty as the Competent Authority of the Northern Province for the administration of Internally Displaced People in the Northern Province.
---
General Sir John Kotelawala Defence University Career Guidance Unit Director Dr. Namali Sirisoma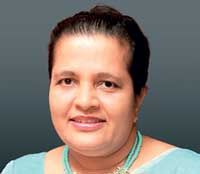 Dr. Namali Sirisoma is a graduate from University of Moratuwa in Civil Engineering. She obtained her PhD in Transportation Engineering from the same university in 2006. She worked as a post-doctoral fellow in the University of Calgary, Canada from 2008-2009. She had been the Dean – Faculty of Management, Social Sciences and Humanities in General Sir John Kotelawala Defence University, Ratmalana, and currently holds the position of Director at the Career Guidance Unit. She served as the Vice Chairperson of the Chartered Institute of Logistics and Transport Sri Lanka from 2018-2021.
---
The Chartered Institute of Logistics and Transport (CILT) President Channaka De Alwis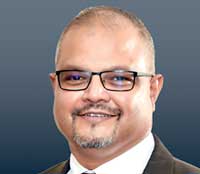 Channaka De Alwis holds a BA in Political Science with a minor in International Studies from Virginia Commonwealth University, USA and an MBA from PIM (Sri.J). He is a Chartered Member of the Chartered Institute of Logistics and Transport (CILT), and the current President of CILT Sri Lanka. An industry veteran with over 26 years of experience at various verticals ranging from Shipping, Freight Forwarding, Warehousing, Container Depot and Haulage, he also serves as the current Vice President of The Association of Container Transporters (ACT).
---
University of Moratuwa Lecturer Dr. Amila Thibbotuwawa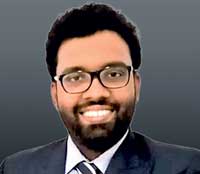 Dr. Amila Thibbotuwawa is a Senior Lecturer at the Department of Transport and Logistics Management, University of Moratuwa in Sri Lanka. Dr. Thibbotuwawa received his MSc in Industrial Engineering from École des Mines de Nantes in France and his PhD in Mechanical and Manufacturing Engineering from Aalborg University, Denmark. He worked on several industrial and research projects in France, Denmark, Poland, Germany and Sri Lanka. His research interests lie in supply chain and logistics optimisation, and he is a Member of the Institute of Electrical and Electronics Engineers.
---
Sri Lanka Shippers' Council Immediate Past Chairman Suren Abeysekera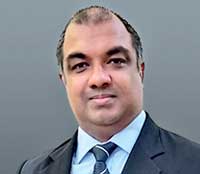 Suren Abeysekera holds a MSc. in Logistics and Supply Chain Management (UK) and is a Chartered member of CILT. He also holds a Diploma in International Trade, Shipping and Logistics (UK). He is a logistics and supply chain professional with 20+ years' experience managing diverse logistics functions. He currently manages logistics of South Asia region for the world-renowned women's lingerie brand 'Victoria's Secret'. He is the Immediate Past Chairman of Sri Lanka Shippers' Council attached to the CCC national agenda committee on logistics and transportation, an executive member of the logistics sub-committee of JAAF.