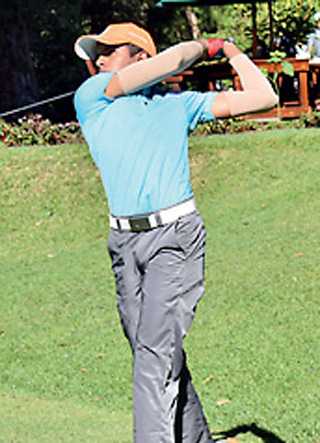 Haroon Aslam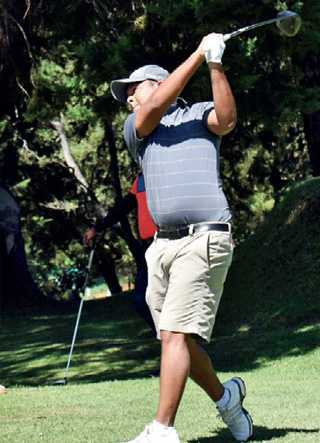 Amrith De Soyza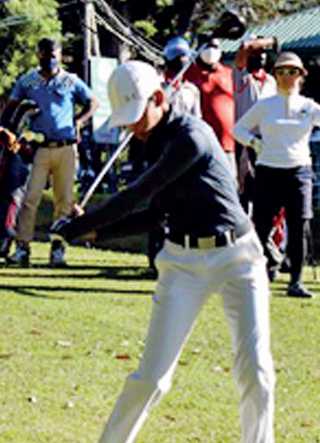 Kayla Perera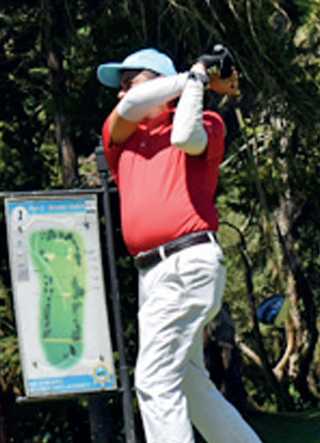 Nayana Dehigama
---
Shamseer Jaleel – Reporting from Nuwara Eliya
---
Young blood and golfing sensations in the country Haroon Aslam (17) and Kayla Perera (18) both sent out strong warnings for the veteran golfers when both youngsters accounted for the Men's and Ladies segments at the NEGC-Club championship wins last week-end in Nuwara-Eliya in front of an appreciative crowd at the NEGC Club championship.

Trinity College schoolboy Haroon, who is one of the top golfers in the country, had a very good Day 1 ending on top with close fights given by both Chanaka Perera and Amrith De Soysa. On Day 2 after a taking a clear lead, Haroon dropped down in the 12th and 14th holes giving experienced, Amrith to make a comeback and have a glimmer of hope for the Club Championship.

But in the end after a nail biting finish, Haroon Aslam pulled it off in sensational style over coming Amrith who had overseas exposure under his belt. Amrith ended as the runner-up in the Club championship along with the Annual Gold Medal win.

Meanwhile in the Ladies event Kayla Perera, Ahelya Rajan and Kaya Daluwatte on top on Day 1 and again on Day 2 the competition was among the three out of the nine ladies who played for honours. In the end, Kayla Perera stamped her class with some top class golf to win the event pushing Kaya Daluwatte to number two.

Maj. Gen. Srinarth Rajapakse who had two days of consistent golf ended as the A Division champion in the net event which was followed by Chanaka Perera who ended as second best. Radesh Daluwatte accounted for the Nett win the B Division with Rohan de Silva ending second best in this segment.

In the C Division, former Kingswoodian Nayana Dehigama was in sparkling form on Day 2 accounting for the segment win while Wigneswarana ended second best. Anura Wimalaratne won the Master's Nett with Mervin Preena ending second best.

The order of winners are as follows.


Division A Nett

Winner: Srinarth Rajapakse

Runner-up: Chanaka Perera


Division B Nett

Winner: Radesh Daluwatte

Runner-up: Rohan De Silva


Division C Nett

Winner: Nayana Dehigama

Runner-up: Wigneswaran


Master's Nett

Winner: Anura Wimalaratne

Runner-up: Mervin Preena
Nearest to PIN and Longest Drive (Ladies) – Kaya Daluwatte
Nearest to PIN (Men's) – Chaminda Banduthilake
Longest Drive (Men's) – Amrith de Soyza
Club Championship (Ladies)

Winner: Kayla Perera

Runner-up: Kaya Daluwatte


Club Championship (Men's)

Winner: Haroon Aslam

Runner-up: Amrith De Soyza