New Commission to be autonomous body under Finance Ministry
Cabinet approval given for Commission, Microfinance Act to be repealed


Cabinet has approved a proposal presented by Finance Minister Mangala Samaraweera to establish the Credit Regulatory Commission as an autonomous body that will repeal the existing Microfinance Act.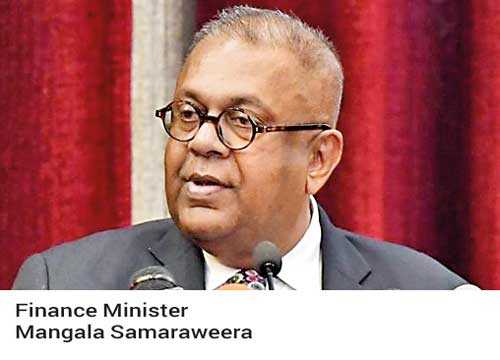 The Government Infor-mation Department, in a short statement, said Cabinet had agreed to allow the establishment of a Credit Regulatory Commission with legal authority, governed by the Ministry of Finance, repealing the existing Microfinance Act. The Microfinance Act was passed by Parliament in 2016 and was aimed at licensing, regulating, and supervising of companies carrying out microfinance business. The legislation was an attempt to reduce the exploitation of poor, unbanked citizens by companies using exploitative interest rates and abusive practices. However, the Government expanded efforts to find additional solutions, as unscrupulous microfinance companies continued their practices despite the Microfinance Act.

Officials of the Finance Ministry told Daily FT discussions on legislation to counter loopholes in the Microfinance Act will continue with other stakeholders, including the Central Bank.

The Central Bank earlier said it is taking action to draft necessary regulation to make it compulsory to report financial operations of licensed microfinance companies to the Credit Information Bureau (CRIB), to maintain customer records of clients attached to microfinance companies, similar to the banks and finance companies. The Central Bank expects this information to streamline the analysis of creditworthiness of borrowers, and minimise indebtedness, currently seen as a serious problem in some parts of the country.

To safeguard depositors, a depositor insurance scheme, similar to banks and finance companies, is expected to be activated to cover microfinance companies in the future. The insurance scheme, begun for banks and finance companies about a decade ago, is now a Rs. 44 billion fund, and grows by about Rs. 10 billion each year. This allows the regulator to meet any shocks in the financial market, and a similar arrangement will be introduced to microfinance companies.