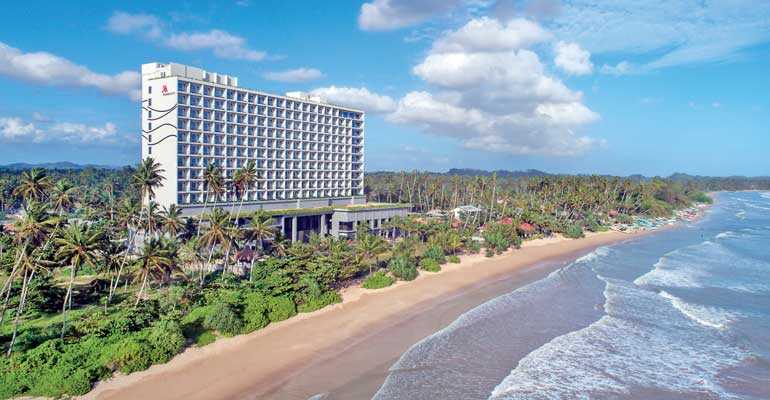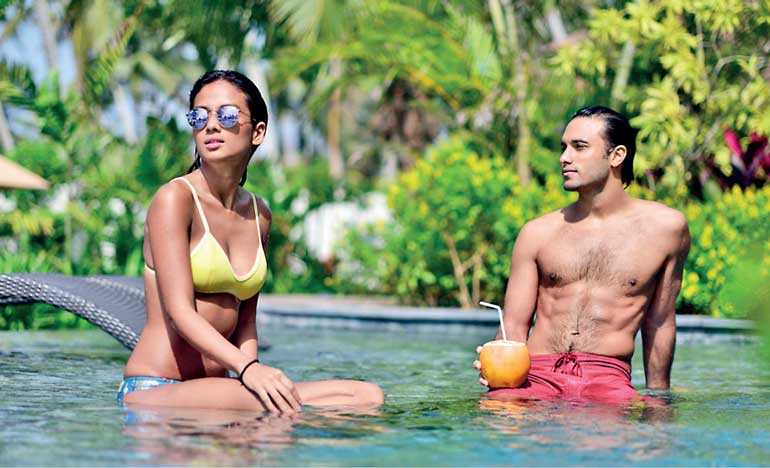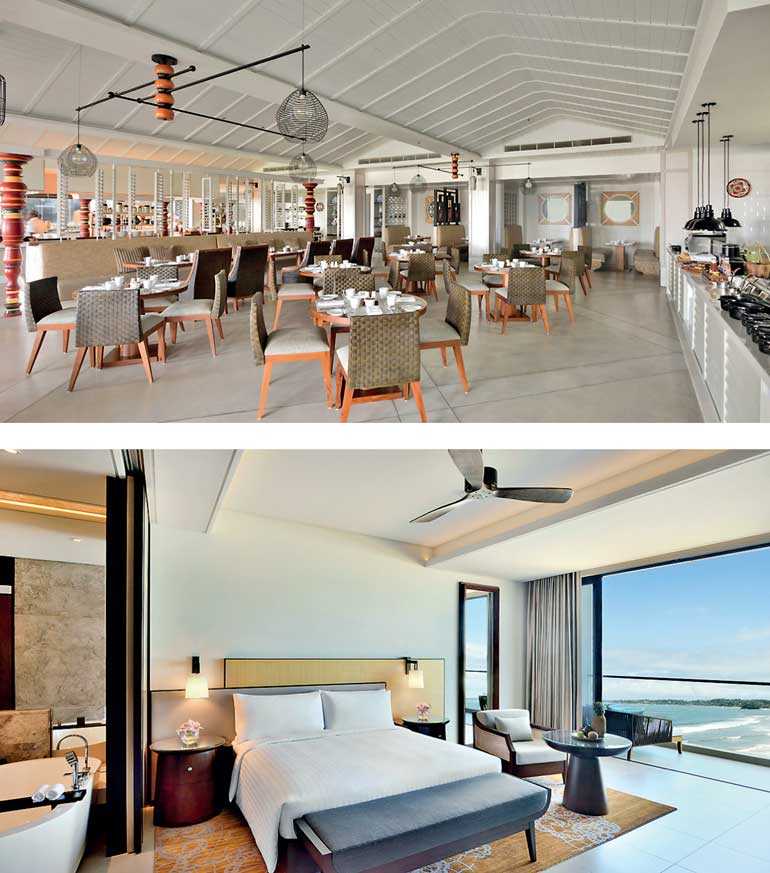 Weligama Bay Marriott Resort and Spa, an iconic brand of Marriott International, proudly celebrates its first anniversary on 20 July this year. The highly anticipated resort officially opened its doors one year ago, steering in a new era of luxury travel, centred to capture, create and inspire life's most memorable journeys. Located along the Southern coastal belt of Sri Lanka, the resort has become an icon that embodies a blend of warm service culture, quality facilities, spaces and experiences to delight today's traveller.

Within just one year since its opening, the resort has undoubtedly proven to be the number one choice among local and foreign travellers alike, with its offering of modern global hospitality blended with the unique flavours of the Southern coast. The property offers 198 beautifully-designed expansive rooms and suites, right in the heart of Weligama Bay – a charming seaside fishing village famous for surfing.

Each unit of accommodation offers uncompromising views of the Indian Ocean and includes a King or Twin bed configuration, separate bath and shower, a 55 inch television, Wi-Fi and a balcony to enjoy the seascapes from. Thoughtful, star-class amenities combined with personalised comfort ensures each guest a private sanctuary.

Guests are spoilt for choice with five food and beverage outlets at the resort. The all-day dining restaurant, Weligama Kitchen, spreads across different zones, each serving a distinct cuisine, ranging from traditional Sri Lankan specialties, to Tuscan, Cantonese and Indian delicacies and an interactive live kitchen where all the action ensues. The Big Fish is a chef driven restaurant offering gourmet seafood in a casual upscale setting with thoughtful service.

Tides is an integration of the Lobby and Lobby Lounge with a clearly defined bar that transitions from a coffee and pastry focus in the day to alcoholic beverages and snacks in the evening. Mirissa Baking Company provides freshly-baked desserts and snacks, accompanied by a selection of fine coffee, fresh juices and specialty drinks. There's also the pool bar Surf's Up, which serves refreshing cocktails and simple Asian and Western nibbles.

The beach is seamless with no barricades and the landscaped gardens denote a sense of tranquillity. The resort boasts of not just one, but three outdoor swimming pools, overlooking vistas of the seaside. The property caters to families with young children with a large, interactive indoor kid's activity centre with fun-filled game zones and play areas. Adults can find refuge at the resort's renowned Quan Spa which offers authentic Thai and Swedish therapies alongside modern techniques, to revitalise the body and restore clarity of mind. A well-equipped fitness centre caters to those who desire physical activity.

"We are thrilled to celebrate our first anniversary, which represents a significant milestone for the hotel and the brand in a destination like Sri Lanka," said Elton Hurtis, General Manager of Weligama Bay Marriott Resort and Spa, who counts over 21 years of experience in the hospitality industry and close to 17 years with Marriott International. "I couldn't be more proud of the success that our hotel has experienced within just one year of operation. I am certainly more excited to see what the future holds. We are confident that Weligama Bay Marriott Resort and Spa will continue to inspire travellers from Sri Lanka and around the world to visit and experience more Marriott Hotels in addition to what this extraordinary destination has to offer. We are excited by the increasing demand from our local guests and remain humbled and thankful for their continued patronage of our resort," concluded Elton.

"Within a short period of one year Weligama Bay Marriott Resort & Spa has created a fine place for our Sri Lankan guests and many have made this property their home when traveling on holiday and corporate outings. We will continue to add value to their stay and develop new experiences," added Director of Sales and Marketing Mano Gunasekera.

Being a company focused on its associates, Weligama Bay Marriott Resort & Spa has built a reputation in the country as a workplace that welcomes and appreciates each person. The Associates Appreciation Week held last June highlighted this philosophy. Director Human Resources, Sanchitha Uduwavidana and his passionate team present many innovative ways to upkeep with the global Marriott standards. The company that began as a nine-seat A&W root beer stand is recognised today as a top employer for its superior business operations, which it conducts based on five core values: Put People First, Pursue Excellence, Embrace Change, Act with Integrity, and Serve Our World.

"We are honoured to have such great feedback on guest satisfaction and it's truly inspiring to see how our patrons have graciously embraced the resort offering," Front Office Manager Suraj Karkera stated.

Marriott Hotels constantly aim at searching for inventive ways to serve customers, provide opportunities for associates, and expressively grow business.

In celebrating of the first year's anniversary, property's dynamic Executive Chef, Sandeep Pande and his team have put together an amazing beach dinner experience for a week long period. Dining at Big Fish will be an exhilarating experience for the seafood lovers with Lagoon crab Piri Piri, flavoured rice and cheddar mash, amongst many other innovative dishes. Food and Beverage Services team led by Suranga Peelikumbura, Resort's F&B Manager, joined by his team is ready to serve guests to an extravagant experience to create great memories.

Weligama Bay Marriott Resort & Spa invites you to take the advantage of the limited anniversary offer with an exclusive family getaway package, including meals and some great add-ons. For more details please log on to https://www.facebook.com/pg/MHWeligama/offers/?ref=page.