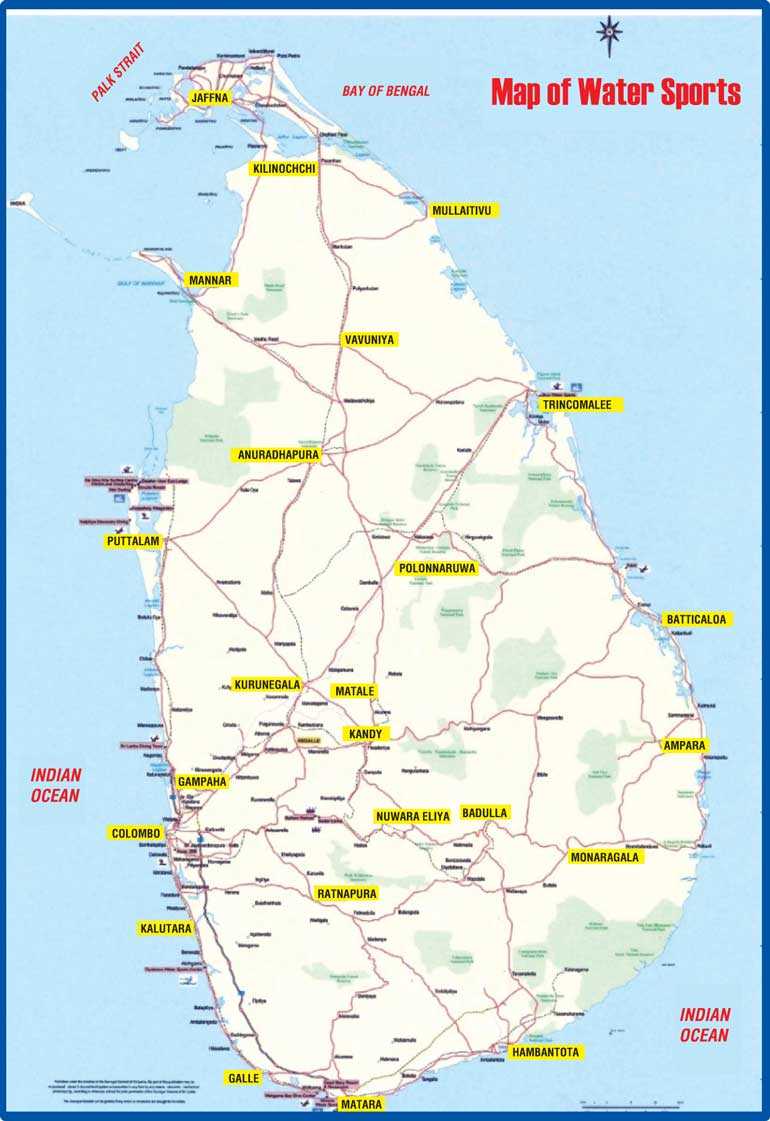 ---
Adventure tourism sector is fast becoming a very popular subsector in the overall Tourism Development in Sri Lanka.

Considering the importance of having a planned development in this sector the Central Programme Management Unit (CPMU) of Ministry of National Policies and Economic Affairs, Resettlement and Rehabilitation, Northern Province Development and Youth Affairs together with the Sri Lanka Tourism Development Authority and the Policy Development Office of the Prime Ministers' Office have recently initiated discussions on potential and issues relating to Adventure Tourism in Sri Lanka including safety with a view to develop and expand this sector.

As per the request of the Adventure Tourism committee under this initiative, the Survey Department has come out with a map indicating locations where water sport activities are taking place around the island. This map indicates 10 sea-based water sports centres and two inland water sports centres.

It is expected to expand this map further to include all the water-based, land-based and air-based adventure tourism activities and the locations of such adventure activities. This initiative is expected to be beneficial to adventure tourists as well as the adventure tourism service providers in the country (bit.ly/2U4aTCJ).

Adventure Tourism service providers are kindly requested to provide your details including the GPS coordinates and the type of adventure tourism services provided by you to Sri Lanka Tourism Development Authority Director Chandana Wijeratne by email [email protected] with a copy to CPMU on [email protected] to be included in this map.