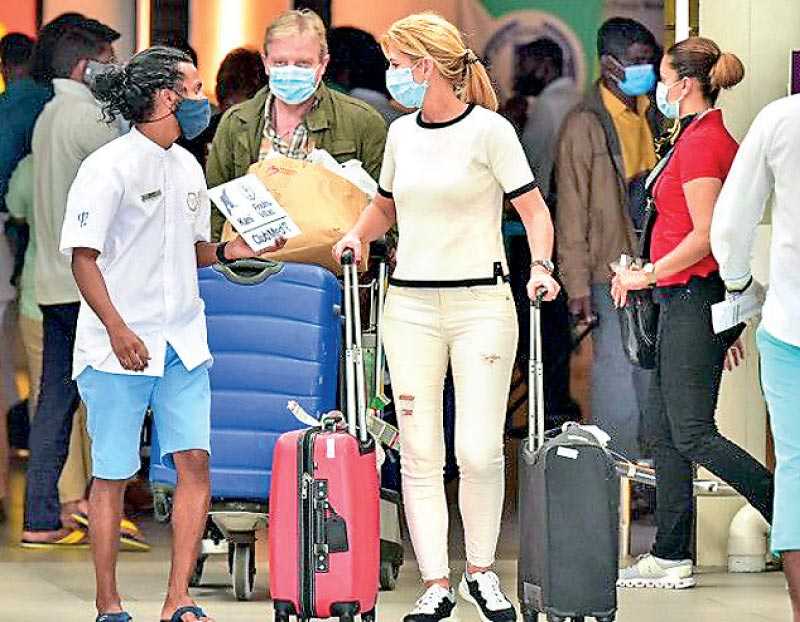 ---
Announces 3V strategy - 'visit, vaccinate, and vacation'
Targets 1.5 million tourist arrivals and 10 million bed nights this year
Arrivals reach near pre-COVID levels
Arrivals from India fuel revival, followed by Russia, Ukraine, Kazakhstan and Germany
---
The Maldives is cruising along in its tourism revival exercise thanks to a host of proactive moves designed to navigate the COVID-19 pandemic.

Last week the Maldives announced a move to offer visitors vaccinations on arrival as part of three-pronged initiative aimed at reviving the country's hard-hit tourism sector.

Tourism Minister Abdulla Mausoom however said there is no specific timeline for the visitor vaccination rollout, noting the local population would receive their first and second doses first.
To date, around 53% of the country's population have received their first dose. That includes 90% of its front-line tourism workers.

The '3V' strategy, which encourages tourists to 'visit, vaccinate, and vacation,' will provide a "more convenient" way to visit the country, Abdulla Mausoom told CNBC.

At present, visitors to Maldives must provide a negative PCR test and proof of hotel booking to gain entry. Mausoom said the country's Health Protection Agency is set to make an announcement on restriction-free entry to vaccinated arrivals "very soon."

Maldives, an archipelago state in South Asia renowned for its tropical beaches and pristine waters, is heavily dependent on its tourism industry. Around 67% of its gross domestic product (GDP) is derived directly and indirectly from the sector.

The tourism minister would not be pushed on a timeline for the visitor vaccination rollout. He noted that the Government's priority is to ensure the entire resident population receives their first and second shots first.

However, once that process is complete, the country will be ready to vaccinate arrivals, he said.

To date, around 53% of the island nation's approximately 530,000 residents have received their first dose, according to Reuters' vaccination tracker. Some 90% of front-line tourism staff have received their first dose, said Mausoom.

Mausoom did not state whether arrivals would be expected to pay for their shots, but he said that supply would not be an issue.

He said the country has received vaccine donations from India, China, and the World Health Organization's Covax scheme, which aims to ensure that vaccines are fairly and equitably distributed. Maldives has also ordered additional supplies from Singapore, he said.

"I don't think supply's a problem in Maldives because our population is relatively small," said Mausoom. "The quota we get from the various organizations and friendly nations also will help."

Mausoom said the tourism drive was a necessary strategy to help the country reach its target of 1.5 million tourist arrivals and 10 million bed nights this year.

"When we reach this year's target, still we will have a shortfall of what the country needs," he said. "But still, that is much better than we anticipated in late 2020."

Already this year, Maldives has received 350,000 arrivals, as holidaymakers – primarily from nearby India – take advantage of the country's limited entry requirements.

In the meantime, guests are booking longer stays, with many using the islands as a destination for so-called 'workations,' or a working vacation. Mausoom said he is hopeful that will continue, with tourists staying to receive both their first and second doses.

"Workation – working from Maldives – is now becoming very trendy," he said. "You see very rich executives, company executives, come here and they are based here."

At present, 148 resorts and 364 guesthouses are known to be fully operational in Maldives.

According to a report in travel trade publication TTG Asia, the Maldives has emerged as one of the tourism industry's biggest success stories amid the ongoing COVID-19 pandemic, with the island nation seeing visitor arrivals rebound close to last year's figures over the same period.

According to official data, some 339,962 tourists have visited the Maldives to date this year up till 12 April, compared to the 382,762 arrivals from January 2020 through 27 March 2020, when borders were closed owing to the pandemic. The country reopened its borders to tourists on 1 July 2020 after a near four-month pandemic shutdown.

The ministry said that tourist arrivals have been increasing each month, with 92,103 tourist arrivals in January, 96,882 arrivals in February, and 109,585 arrivals in March. A total of 41,392 tourists visited the country during the first 12 days of April.

The uptick in arrivals puts the Maldives on track to reaching its target of 1.5 million arrivals for this year. The country recorded a total of 555,399 arrivals in 2020, lower than the 1.7 million in 2019, but much higher than the targeted 500,000 for the year.

Amid the pandemic, India has emerged as the Maldives' top source market, accounting for 23% of the total tourist arrivals, followed by Russia, Ukraine and Germany. China, traditionally the country's largest tourist source, has shown fewer arrivals due to restrictions placed on outbound travel.