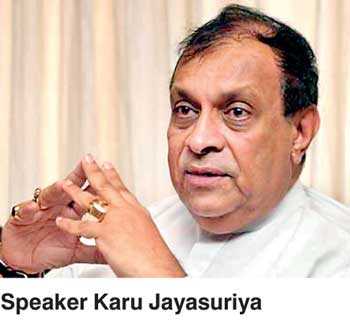 Speaker Karu Jayasuriya is to consult with the Party leaders and then seek the position of Parliament on whether there should be an increase in MPs salaries, the Speaker's Office said yesterday.

Issuing a statement yesterday, the Speaker's Office noted that the Speaker had received several requests to determine whether Parliamentarians' salaries should be increased parallel to the salaries of the Judiciary in accordance with a motion to this effect passed in Parliament on 23 November 2006.

The Speaker has in turn sent his observations on the matter to Secretary General of Parliament Dhammika Dasanayake, seeking the latter's opinion.

However, the Speaker had stressed that no decision has been taken on a salary hike for MPs.

The Speaker has asserted that he would refer the issue to the Party leaders for their views as well as to ascertain the stance of Parliament as well before making a final decision.