Shipping agents and freight forwarders up in arms over liberalisation move
Say allowing 100% foreign ownership will make shipping lines to convert SL a cost centre
Warn of serious loss of income to state, jobs and foreign exchange
Raise concern with Shipping Minister; seek meeting with President and Finance Minister to reverse proposal
Logistics industry experts say liberalisation key to truly becoming hub
Choice of having an agency or not should be the wish of the owner of the business who brings in vessels to port of Sri Lanka and regional cargo to Colombo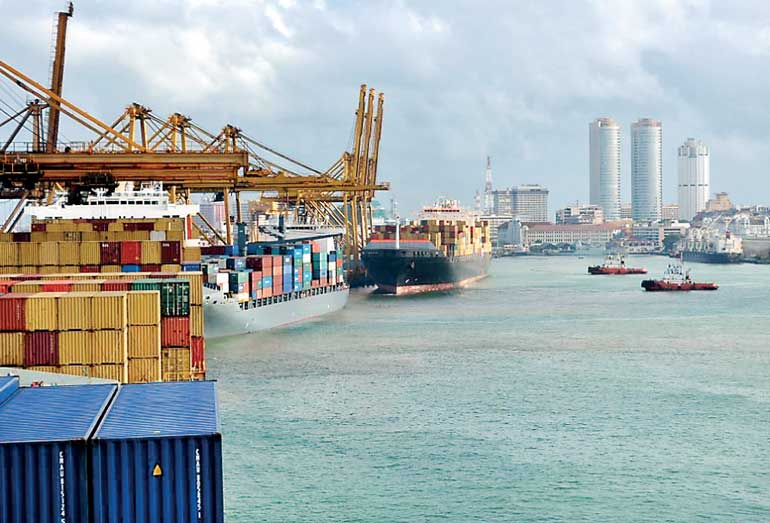 Sri Lanka's pivotal logistics industry is at loggerheads over the 2018 Budget move to liberalise the shipping and freight forwarding industry - which contributes around $ 400 million - enabling foreigners ease of entry.
Viewed as one of the most contentious proposals in the 2018 Budget presented by Finance Minister Mangala Samaraweera, the measure has been widely debated previously for many years. None of the previous governments and finance and shipping ministers have been bold enough to truly open up the shipping and freight forwarding business to foreigners due to pressure from local firms.


The 2018 Budget move is also logical since the restrictions on foreign ownership were implemented via the Exchange Control Law which is to be replaced by the new Foreign Exchange Management Act.

Though existing regulations (introduced under the previous regime) do allow foreign firms to engage in logistics, the minimum investment of $ 10 million for only 80% stake is viewed as a non-tariff barrier and discouraging for foreign firms.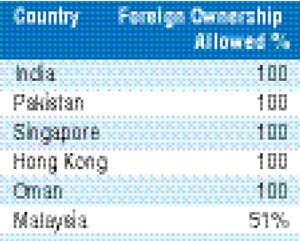 Industry groups the Ceylon Shipping Agents Association and the Sri Lanka Logistics and Freight Forwarders Association in a joint statement emphatically stated that the 2018 Budget's move would destroy local firms.


A host of blue chips such as Hayleys, Aitken Spence and Hemas Holdings have big exposure to the shipping and freight forwarding business whilst there are several standalone firms of repute.

CASA and SLFFA also met Ports and Shipping Minister Mahinda Samarasinghe on Saturday to express their opposition to the move. Meetings with President Maithripala Sirisena and Finance Minister Samaraweera are being ought to lobby for a reversal.


They said the Budget proposal would "not bring any significant benefit to the industries and the economy and in fact will have an adverse impact to the national interest of the country."


There are currently in excess of 750 local shipping and freight forwarding and clearing agents employing over 12,000 direct staff and their future is at stake, CASA and SLFFA warned, adding that management positions would be filled by expatriate staff, depriving Lankan professionals of opportunities. The move will only encourage foreign shipping lines to convert Sri Lanka a cost centre which will force the Government to lose tax revenue.


It was also claimed that the move would not facilitate knowledge transfer or technology transfer. Shipping agents have also diversified into seafarer training and education and over the years have produced a pool of some 35,000 employed and employable personnel for global carriers and contribute in excess of $ 250 million per annum.

The groups said the restriction in foreign ownership of shipping agencies and freight forwarding had not inhibited shipping lines' interests in investing in port terminal capacity in Sri Lanka as displayed in the expression of interest for Colombo Port's East Container Terminal. Previously, the South Asia Gateway Terminals saw investments from major shipping lines.


CASA and SLFFA said if the intention of this policy change was based on the premise of developing Colombo to be a logistics hub, the industry believed that there were more urgent and important initiatives that should be addressed such as the development of port infrastructure and measures to improve 'ease of doing business', thus removing all bottlenecks and bureaucracy throughout the supply chain which will reduce unnecessary costs and bring significant relief to the consumer or trade.


Other logistics experts and firms welcomed the 2018 Budget move, calling it courageous and saying it would put Sri Lanka in the right place for maritime and aviation, bringing in a multitude of benefits.


They pointed out that at present Sri Lanka was operating far below its potential, especially in terms of logistics. Therefore, it was important to remove all constraints that are present, which prevent the country from reaching its potential and that Sri Lanka would not be able to call itself a logistics hub, and attract business without a significant presence of global players in Colombo.


"It is nearly impossible to think of any major hub which has succeeded without substantial investments or the presence of global firms and them being active on ground. These firms will be reluctant to put money into a destination if they are only minority shareholders," experts said.


According to them one of the key factors which helps attract logistics business to locations like Singapore is the presence of leading global third party logistics firms.


"These firms also bring new technology, new knowledge about logistics and supply chain management and are experienced in managing highly sophisticated and complex supply chains for their clients.


The 2018 Budget move is part of the Government's Vision 2025, which has made a key policy proposal to make Sri Lanka an Indian Ocean hub. At the same time, port capacities in Colombo, Hambantota and Trincomalee will be expanded to maintain a competitive advantage to increase transshipment activities.


"The choice of having an agency or not should be the wish of the owner of the business who brings in vessels to a port of Sri Lanka and regional cargo to Colombo. The Government does not want to restrict the global operators of ownership as it may deter them from looking at Sri Lanka seriously if the Government ensures agencies by law, which amounts to a protectionist measure," official sources said.


The Government believes the owners and operators have the freedom to decide on what their cost and what their operating model would be, that freedom will make Sri Lanka competitive.


"Without the owners and operators of the global shipping industry and logistics industry in Sri Lanka, as a country will not move on to the next phase of shipping and logistics (as agency business is a third party service provider only)," Government sources pointed out.


Sri Lanka or other regional countries are not mega ship owners and do not have the global scale or capital to develop shipping activities as this industry is very capital intensive. Therefore, it is essential to create a conducive environment for global operators in shipping and logistics to be given a choice and a free hand to provide services to regional countries as well as Sri Lankan exporters and importers and make Sri Lanka a maritime hub rather than a transshipment location.


Officials also said the Government's policy was to be the most liberal economy in South Asia. Already the two major maritime economies of South Asia, namely India and Pakistan, have fully liberalised the shipping sector, just as the hub of Singapore and the other regional competitor, has a very liberal environment in the Middle East.