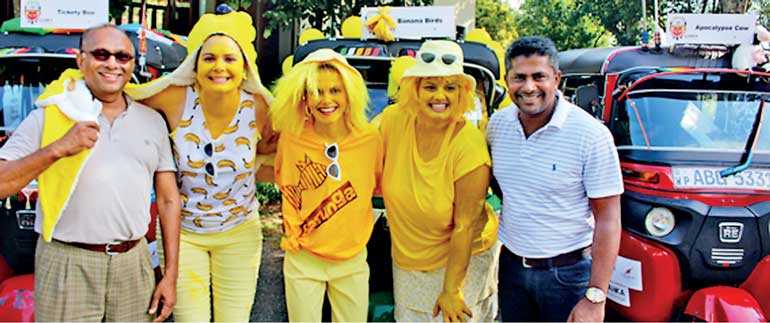 The energy was electric at the Tamarind Tree Hotel in Minuwangoda, where 42 eager competitors from seven countries comprising 20 teams decked out the start line, costumes intact awaiting the official day-one-flag off.
This year, Large Minority (www.largeminority.travel) in partnership with Connaissance de Ceylan and Sri Lanka Ministry of Tourism, welcomed the 15th edition of the Lanka Challenge. In this edition, the event explores the wild and less travelled territory in the Southern, Eastern and Central Provinces.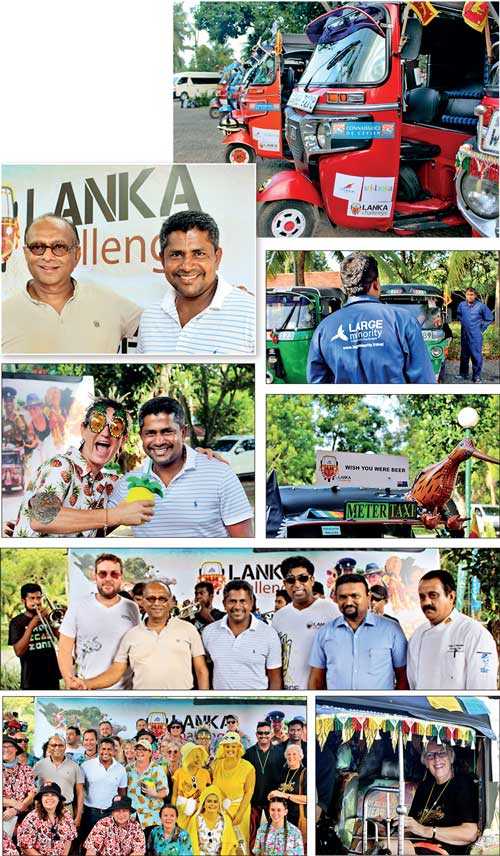 The self-drive Tuk-Tuk Challenge, will give teams an up close and personal experience of some of the most fascinating historical sites and views of this island paradise, all the while raising money for local charities and environmental organisations.

Julian Carnall, who is the Co-founder of Large Minority – an experiential travel operator offering responsible travel experiences in Sri Lanka and Cambodia – said: "The company incorporates philanthropic projects and eco-friendly initiatives in their travel experiences, which not only intends to promote the destination but give back to the local communities."

The Lanka Challenge teams will continue to support its local partners; the Red Cross Society of Sri Lanka and LORRIS Foundation (Land Owners Restore Rainforest in Sri Lanka). A total of 10% of each team's entry fee will be given directly to charity partners.

Carnall added, "Last year we collected over $8,000 which we used for different charitable projects including donating textbooks, musical instruments and planting more than 200 indigenous trees to offset our carbon emissions.

In 2019 we intend to raise even more funds in Sri Lanka to touch many more lives through our sustainable initiatives."

In addition to this, each team is encouraged to raise at least $ 500 on their own. Julian says, "The additional money raised by the teams are given to their preferred charities. We also welcome support from any individual who is unable to join but still wants to support or raise funds."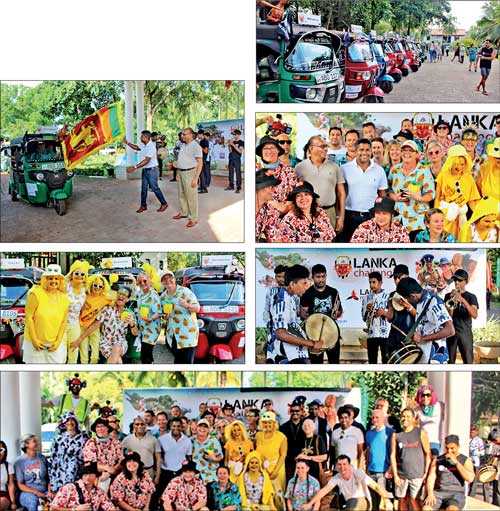 Spanning from 6 to 14 September the event covers eight nights. There will be 15 teams comprising 40 people and total distance is 1,000 kilometres.

The nationalities represented in the challenge are Australian, Danish, Indian, New Zealand, British and Canadian. The official travel agent is Connaissance De Ceylan

Main partners of the event are Sri Lanka Tourism Promotion Bureau and SriLankan Airlines and event facilitators are Ministry of Health, Ministry of Defence and the Forest Department.