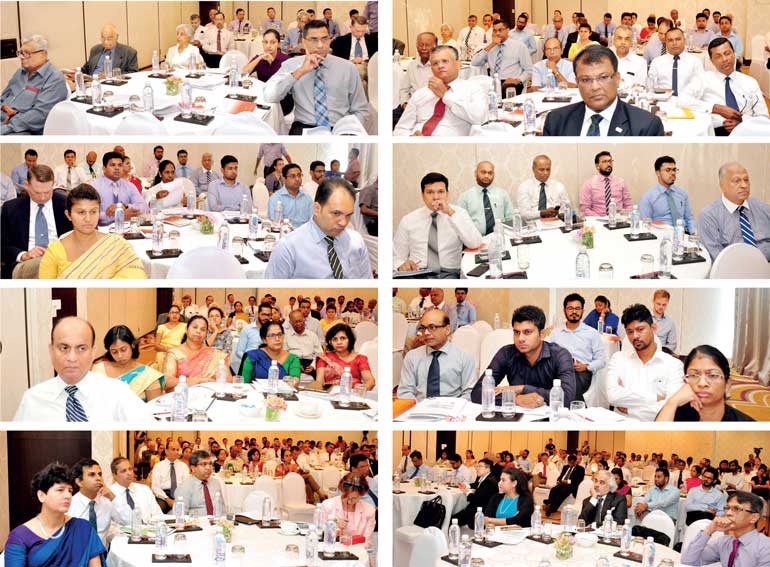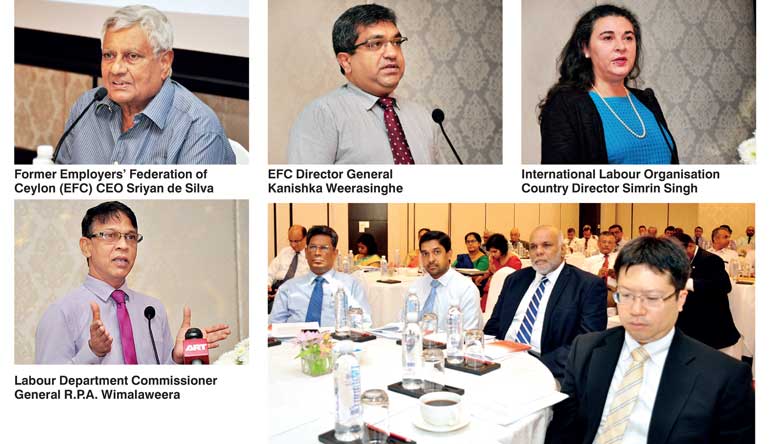 By Charumini de Silva

Top labour experts yesterday (4 April) opined the existence of Sri Lanka's substantial informal economy was a major concern in socio-economic development, and called for a mechanism to facilitate and enable absorbing the sector's contribution to the GDP in a more efficient manner.

"Despite the informal economy remaining one of the most important features in all emerging and developing economies, it hardly figures in many national development policies," former Employers' Federation of Ceylon (EFC) CEO Sriyan de Silva said, speaking on 'The dilemmas, issues and challenges of the informal economy' at the EFC-ILO Symposium held in Colombo yesterday.

He explained causes, consequences, results of informality, barriers to enter into the formal economy, local economies and social capital, labour rights in the informal economy and remedies and solutions. Enterprise creation, their operation on a level playing field, access to physical infrastructure needed to do business, access to other requirements to conduct business, reasonable taxation elimination of costs flowing from obstructive, corrupt and inefficient bureaucracy were outlined as key factors to facilitate the transition from informal to the formal economy.

"It is predicted that by 2020, two-thirds of the global workforce will be a part of the informal economy. This should make policy-makers sit up and revisit the issues relating to the informal economy," de Silva added.

Citing some of the best examples of research into the informal sector in Latin America and elsewhere, de Silva states that policy-making should reflect ground level realities.

"When developing countries are compelled to or voluntarily implement such policies without regard to their socio-economic, environmental and cultural costs, unlike the more influential nations that can pick and choose their policies, the consequences often include an expansion of the informal, rather than of the formal economy," he added.

Acknowledging the continuous expansion of the informal economy mirrors its relevance and resilience, he stated that there is evidence in recent times, where in some countries certain shops and supermarkets are disappearing in local communities, and consumers instead patronise local markets.

International Labour Organisation (ILO) Country Director Simrin Singh, referring to statistics, said 70% of the economy in Sri Lanka is in the informal sector. "There are a huge number of workers comprising of women, elderly, differently-abled and youth engaged in the informal economy and contributing to the GDP, but perhaps not as efficiently or effectively as it could."

She stressed the ILO was concerned about negative consequences of the informal economy that leads to poverty, vulnerabilities, lack of opportunities for education and training, low productivity levels and weak tax base for the Governments.

"The informal economy poses serious challenges to both workers and employers because it also affects sustainable business, which is very important for employers to maintain their sustainable development goals as well as for decent work," Singh added.

Noting that in 2002, the International Labour Conference of the ILO adopted a recommendation on how to address the issues with the informal sector of the economy, she highlighted three areas which include: increasing workers welfare, reducing unfair competition between enterprises and protecting expanding of public revenues to also build a national social protection system.

She emphasised that guaranteeing the right support and sufficient opportunities for quality employment, adequate social protection and effective social dialogue are a few recommendations for a decent workplace environment for all workers in the informal sector.

As the world is becoming increasingly globalised, Singh said the global supply chain dynamics also turn out to be more complex, noting that as a result women in particular are affected, as well as enterprises, because of the unfair competition.

EFC Director General Kanishka Weerasinghe pointed out that the informal economy offers sizable employment opportunities in Sri Lanka, but the operation of the sector still remains a mystery for most.

"We grapple with issues in the informal sector in a way that they could better perform and contribute more towards national economy. However, we are mindful that in doing so, we will have to take diversity and its unique features that this sector has developed over the years into account," he emphasised.

Labour Department Commissioner General R. P. A. Wimalaweera said as the enforcing authority of labour laws in the country, the Department finds it challenging to implement the laws, as there is no proper definition to identify the sector. "If you can identify the employer and employee relationship, the labour laws can be applied. The hotel and trade sector, we need to have 10 employees, but when it comes to shops and offices, there no such numbers. We need to find a proper definition to identify the informal economy."

According to characteristics as identified by the Census and Statistics Department, the majority of people are engaged in the agriculture sector. Many are own-account workers, run family businesses and have less years of schooling.

Denying that there are no rules applied to the informal economy, he stressed that labour laws are applied to certain informal sectors.

"The concerns in regard to this economy relate mainly to poor working conditions, low productivity, safety and health standards, general absence of social security as found in the formal economy. But the question is why do people move to the informal sector? Is it because the formal sector is not creating sufficient lucrative job opportunities? I think what we need is to improve businesses by providing an enabling environment. Only then can we implement labour laws," Wimalaweera pointed out.

"Sometimes I wonder if we are informalising the formal sector. It is a dilemma I've in my mind," he quipped.

The two-day Symposium addresses globally identified issues concerning the informal economy relative to local challenges and dilemmas. The Symposium will close with an interactive discussion among the participants to sum up their views on the subject and to formulate conclusions and recommendations.