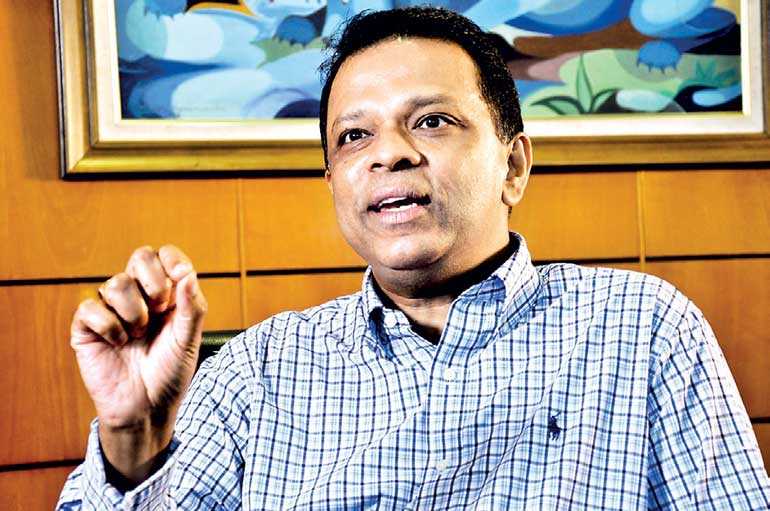 Jonathan Alles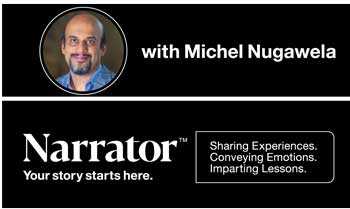 While CEOs and leaders focus on the future, we're asking them to pause, reflect on the past, and share the single-most important lesson they have learned.

Our lives and careers are works-in-progress, and we will always learn more in the future than we know now, but what insights could our younger selves  -  and other aspiring leaders - embrace and act on right now to live a more positive, productive, and empowered life? 

Today, Michel Nugawela asks Jonathan Alles, Managing Director/CEO, Hatton National Bank, what one piece of advice he would give his younger self if he could travel back in time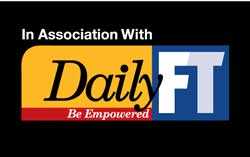 The most important advice I would give my younger self and all aspiring leaders who are trying to achieve their goals: strike the right balance, because what makes each of us better in our work performance is achieving the career breadth to complement our job depth. 

Lowering ourselves down to a narrow goal, focus and area of responsibility that we think is good enough, at least at the beginning of our careers, no longer works in today's environment, where a wider outlook is needed to think and make decisions about the needs, priorities and challenges of a company.

Of course, the environment and circumstances we find ourselves in can pressurise us to scale the career ladder as quickly as possible, to become top performers and functional experts, because although there are opportunities in every field of work, only a few positions are available at the top of them.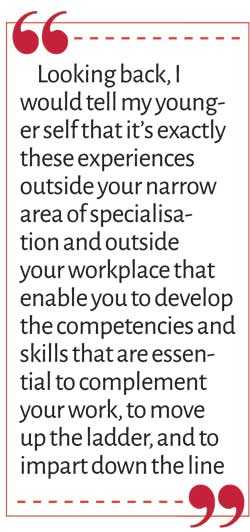 So if you take someone like me who lost his father at the very young age of six, it was a hard climb upwards from there. My mother had to work hard to provide for us, and we were all aware of what great sacrifices went into providing for our needs, whether it was our schooling or the food that was placed on the table. The difficulties and struggles our family went through made me more resolute and focused on capturing and capitalising on the opportunities that were presented to me.

On my first birthday after the loss of my father, my mother hugged me and said, "You have to do your best, and leave the rest". This piece of advice has been my motto throughout life because when you do your absolute best each and every day, success is the natural result of your actions. The rest, which is out of my control, I surrender to God.

 So I dedicated myself to studies and sports in school; I captained our college cricket team right up to the First XIs, became a prefect by the age of seven in Grade 3 and went on to become the Head Prefect at St. Joseph's, and did well in my studies. My career in banking began as a Banking Assistant, unlike many of my peers and friends who had the opportunity to qualify professionally with degrees and Masters' before they joined organisations as management trainees or executives. I had to roll up my sleeves, work hard and burn the midnight oil more often than not.  

At the junior grades, you have to be responsible, committed, and complete your day-to-day work to the very best of your ability before you're given a larger scope and higher leadership role. In my view, doing something small properly is the hallmark of deciding whether you can move onto bigger things. So I worked longer hours and put more effort into my career and work-related goals, on trying to meet deadlines and succeed in critical project implementations. 


But the imbalance also kept increasing as I sacrificed other things that I used to do and be a part of – the time I spent with my wife, children, family, and friends, and even looking after and developing myself. At the time, I thought it was the right thing to do. 

And while being a Virgo, a left hander, a left brainer – prim, proper, organised, using logic and science in everything I did – enabled me to perform well, there were other areas that required the use of my right brain and a more holistic approach, which didn't get the right amount of attention.  Some people think these are disturbances that divert their attention away from the goals they've developed. But the reality is that these experiences and insights help us find better balance by opening up more space within us to accept other parts of our personality and life that we consciously left out earlier in our career. 

Looking back, I would tell my younger self that it's exactly these experiences outside your narrow area of specialisation and outside your workplace that enable you to develop the competencies and skills that are essential to complement your work, to move up the ladder, and to impart down the line. 

Working with teams in workshops, I'm finding useful new frameworks to use for better thinking, planning and decision making. They help us understand individual, team and organisational dynamics better so that we can drive strategy through better execution with the help of people. Most business activities and issues are multi-functional, impacting multiple groups within a single company. So while technical experience matters, this is where breadth – a wider outlook and holistic approach to solving needs, priorities and challenges – becomes important. 

Over the years, I have also disciplined myself to make time for my faith and family. There's a very deep connection here, and a consequence of that is a deeper appreciation of the real purpose of life and how I should engage with the world. Your sense of responsibility becomes that much greater, whether it's the time you spend with the Creator or your children, who are also God's creation. These are responsibilities and pleasures to look forward to, rather than chores or distractions. 

In addition to spirituality, we must also find more time for ourselves, whether it's how we look from the exterior through exercise and diet programmes, or just as importantly, finding the time to nourish our internal faculties, our soul, our mind, so that we're able to continue growing in knowledge and wisdom. 

There was a time I rushed to the airport at the last second and returned at the earliest opportunity as almost all travel was business related. I didn't experience anything other than the meeting that I travelled for and the room in the hotel that I stayed at. But today I appreciate my environment and the people around me, especially the peace and tranquillity that I find in nature.  

It's these influences and motivations, whether spiritual or social, that enable me to bring my best self to work. My leadership role has been greatly enriched and enhanced, and I'm able to help others understand their work and perform better. 

My message to my younger self and all aspiring leaders: Strike the right balance and achieve the breadth that complements your functional expertise at this early stage of your career. It will prove to be invaluable to the leadership role you eventually play in life, in your organisation, your community, and especially your family life.