Next round of negotiations on Thai FTA in two weeks
Joint feasibility study on FTA with Bangladesh to be implemented soon
Govt. focused on integrating SL with global markets
By Rahel Kirinde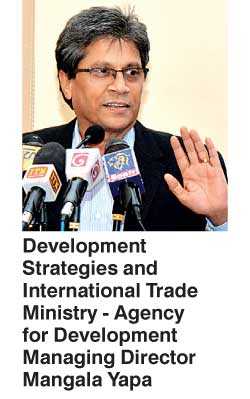 The Government will continue to steam ahead on trade deal negotiations with the next round of discussions with Thailand in two weeks and a joint feasibility study for a Free Trade Agreement (FTA) with Bangladesh set to kick off, a top official said recently.

Development Strategies and International Trade Ministry, Agency for Development Managing Director Mangala Yapa, speaking at the panel discussion on FTAs organised by the Young Professionals Organisation (YPO) of the UNP, noted that the Government remained dedicated to integrating with the global market.

Negotiations for an FTA with Thailand were launched by President Maithripala Sirisena and Thailand Prime Minister General Prayut Chan-o-cha in an attempt to boost bilateral trade between the two countries. The first round of negotiations was held on 13 July.

"The next round of negotiations should take place within two weeks," said Mangala Yapa. He added that the 11th negotiation for the Economic and Technical Co-operation Agreement (ETCA) with India would also be held within two weeks.
– Pix by

Upul Abayasekara



"We are also thinking about getting into an agreement with Bangladesh, there is a joint feasibility that will soon be completed," he further mentioned.

Speaking on the importance of staying in line with other countries within the region, Yapa said that Sri Lanka should stay integrated with the growing global market.

"One way of getting into the regional market is by getting into bilateral agreements. It is not about one or two agreements that we are coerced into because of external pressure, it is an important part inclusive in our development strategy."

Finance Ministry Economist and Advisor Deshal De Mel said that since Sri Lanka surpassed the Per Capita GDP barrier to become a middle-income country in 2007, the country had lost access to concessional borrowing and had become dependent upon commercial borrowing.

"The loans we borrowed in the '80s and '90s were from agencies such as the Asian Development Bank and the World Bank with easy and manageable repayment terms. After we became a middle-income country for the last decade we have been reliant on commercial borrowing such as sovereign bonds and syndicated loans," he said, stressing that this had led to a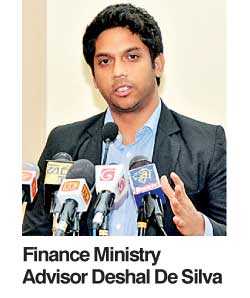 significant rise in debt service obligations.

"Exports as a percentage of GDP have declined over the last two decades," he said.

He noted that the country needed a new strategy in terms of foreign direct investment and exports and needed to realign the development strategy to get more international exposure.

On a similar note, De Mel said that bringing down tariffs and custom duties could not have a substantial impact on increasing foreign investment and boosting exports in the long term as it could be changed back by a future government.

"What investors and traders constantly look for is certainty for the foreseeable future in terms of the trading environment and investment climate they are looking to operate in.

"That is why FTAs play a vital role. More than the liberalisation of trade which could even be done unilaterally, it gives a country a binding commitment that in turn reassures and encourages investors and traders," he mentioned.

De Mel stated that FTAs could pave the way for Sri Lanka to get into more dynamic value added and end product-based trade. He added that the international market access provided by FTAs could further encourage export-oriented FDIs.

Lakshman Kadirgamar Institute (LKI) Global Economy Programme Chairman Dr. Ganeshan Wignaraja, elaborating on the significance of FTAs, stressed the need for getting into FTAs with large markets. "Getting into trade agreements with major markets will reap major benefits," he said.

He noted that FTAs genuinely open up a country to trade and investment as they reassured that the country had proper governance.

"Bringing in more open market policies in a gradual and cautious manner is the key to success as a country," he asserted.