Hoteliers find it hard to meet present cost structures to refurbish and upgrade facilities

Minister to make fresh appeal to Finance Ministry

Confirms more international hotel chains to enter SL

Confident of SL achieving 2.5 m arrivals, over $ 3 billion earnings by year end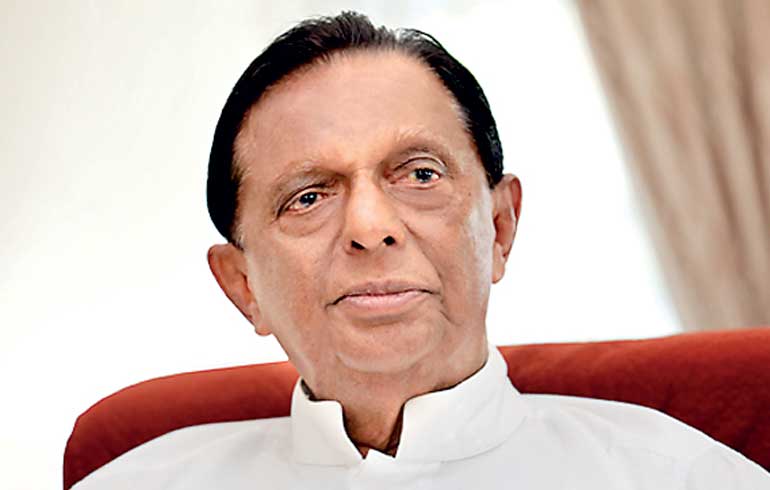 By Charumini de Silva

Given the high cost of construction and materials, the Tourism Development Ministry will make a fresh appeal to the Finance Ministry to increase the interest subsidy allocated to refurbish and upgrade facilities in hotels from the upcoming Budget 2018.

"After several discussions with hotel industry stakeholders, they pointed out that the offered amount under the loan scheme was insufficient for them to refurbish and upgrade facilities. We are going to appeal to the Finance Ministry to increase it to a reasonable amount in the upcoming Budget 2018," Tourism Development Minister John Amaratunga told the Daily FT.

With a view to encourage hoteliers to maintain hotels with modern facilities and to be competitive in the market, Budget 2017 suggested providing up to a maximum loan of Rs. 25 million, where 50% of its loan interest will be borne by the Tourism Development Ministry in order to refurbish and upgrade facilities at hotels which are over 10 years.

However, the Minister was unable to provide an amount for the planned increment to be requested from the Finance Ministry.

"I cannot tell you an exact amount right now. The amount hoteliers require varies from project to project. Some want the loan scheme increased to Rs. 50 million, some want Rs. 100 million. Taking an overall evaluation, we will request for a reasonable amount," he asserted.

In addition, Amaratunga confirmed that there are quite a number of international hotel chains that had opted to enter Sri Lanka's travel trade by the first quarter of next year.

Noting that the Ministry is all geared to celebrate World Tourism Day on 27 September with many programs lined up, he expressed confidence in achieving 2.5 million tourist arrivals with an income of over $ 3 billion by the year's end.

According to the Central Bank, tourist arrivals recorded an increase of 4.5%, year-on-year, with 123,351 tourists arriving during June 2017. On a cumulative basis, tourist arrivals grew by 4.8% during the first half of 2017 compared to the corresponding period of 2016. Following the same trend in tourist arrivals, earnings from tourism also increased to $ 211.6 million in June 2017.

Consequently, on a cumulative basis, earnings from tourism increased by 4.8% to $ 1,733.6 million during the first half of 2017.

A decline in tourist arrivals from the Middle East, the low growth in Chinese tourist arrivals as well as the rescheduling of some flights due to the resurfacing of the Bandaranaike International Airport (BIA) can be partly attributed to the moderate growth in earnings from tourism during the first half of 2017.