---
Sri Lanka's tea exports in the first five months of this year has sunk to 100.4 million kilos, the lowest in a decade, down 17% from the corresponding period of last year.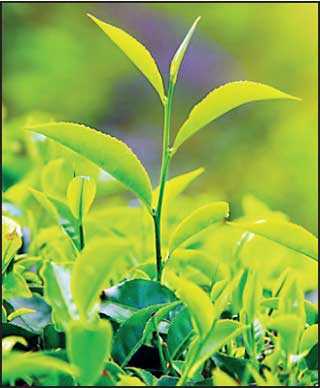 Asia Siyaka Commodities said a sharp drop in tea production during January to April when only 73 million kilos were produced, and that too the lowest since 1993, postponement of auctions in March, and the extended shutdown due to COVID-19 were the reasons for the poor export performance.

It said whilst all categories of shipments were down YoY 2019, value added exports were hit the most. During January – May, shipments in Tea Packets declined 24% YoY 2019 and Tea Bags were down 22%. Exports in Bulk form were only down 7% from 49.9 million kilos to 46.4 during January – May this year. "In fact Bulk Tea exports in the month of May were equal to the previous year with value added shipments accounting for most of the months' shortfall," Asia Siyaka added.

It said earnings from exports slumped to $ 456 million in the first five months of 2020 compared with $ 573 million a year ago. "One has to go back to 2009 to find a lower Dollar figure when $ 400 million was earned. In that year the market and production collapsed due to the financial crisis in 2008," it added.
A review of destinations has Iraq in the first position with absorption of 13.5 million kilos against 16.4 million kilos the year before. The drop of 2.9 million kilos YoY 2019, 18% is the biggest loss in absolute terms. Turkey follows at 12.8 million kilos down from 15 million kilos a year ago. Russia 11.9 against 12.7 million kilos with Iran 7 million kilos down 23% on 9 million kilos during January – May 2019. Azerbaijan with a quantity of 4.4 million kilos is up on last year 4.2 million kilos. China 4.1 million kilos against 4.8 million kilos. Chile shows a sharp gain from 1.8 million kilos to 3.4 million kilos this year. Syria has declined 24% to 3 million kilos. Saudi Arabia however has risen 6% YoY 2019 to 2.7 million kilos. Germany is down 22% from 3.2 million kilos to 2.6 million kilos. Shipments to Japan improved in May but the cumulative total of 2.5 million kilos is still behind last year's quantity of 2.9 million kilos.