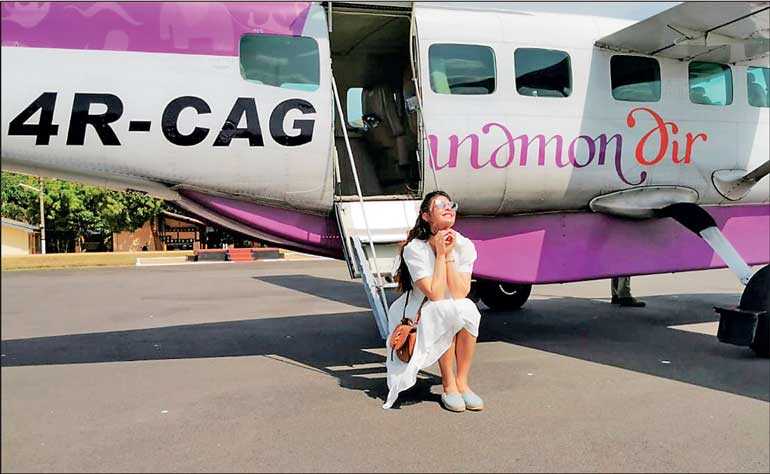 Cinnamon Air Flight to Colombo from Habarana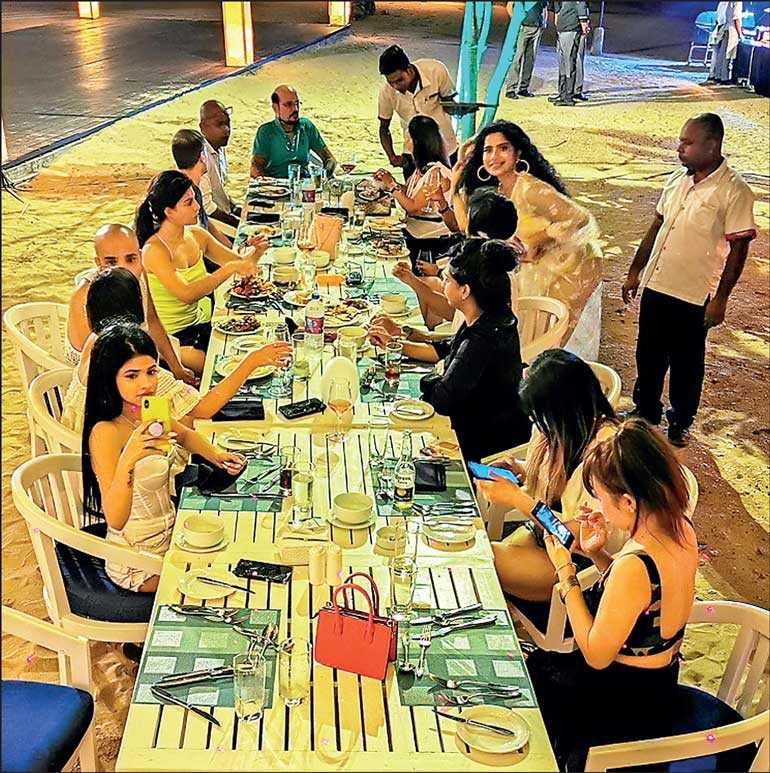 Beachside birthday barbeque courtesy of Trinco Blu by Cinnamon

On the Yacht Tour with Family at Trincomalee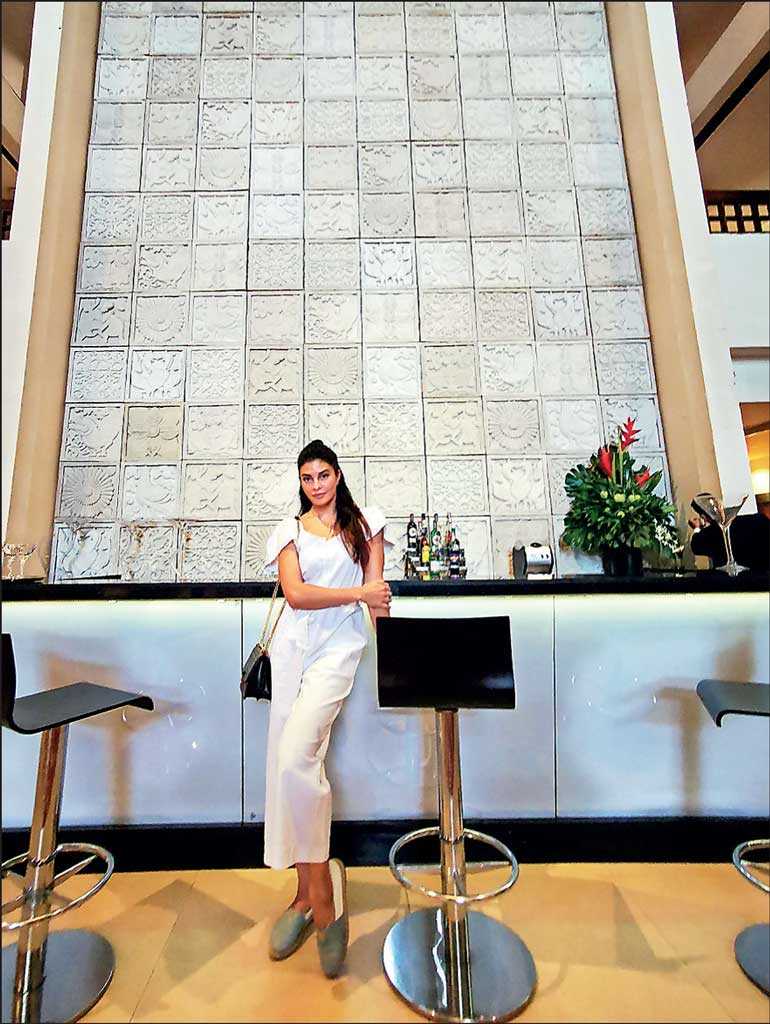 Cinnamon Air flight back to Colombo with Family and Friends

Posing with the staff at Cinnamon Lodge Habarana
---
Jacqueline's participation in the campaign to drive tourism to Sri Lanka generates nearly 20 million views and engagements
Jacqueline Fernandez recently kicked off Cinnamon's 'Bring a Friend Home' campaign by visiting Sri Lanka in August to celebrate her birthday with her family and friends. Along the way, she shared a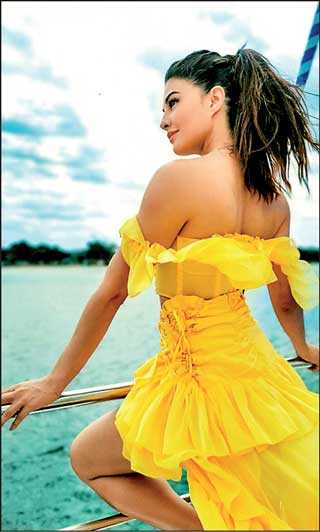 Yacht Tour in Trincomalee while

staying at Trinco Blu by Cinnamon
vibrant stream of digital content, showcasing the unique experiences that Cinnamon curated for her and highlighting the attractions, adventures and moments that made her trip truly unforgettable.

The 'Bring a Friend Home' campaign is part of Cinnamon's strategic effort to aid the recovery of the country's tourism industry by harnessing the potential of ambassador-driven influencer marketing and the power of authentic content creation.

Jacqueline was the first celebrity ambassador to participate in the campaign, which gives Sri Lankans and expats based in Sri Lanka, the chance to nominate their friends from abroad to visit the island and stand the chance to win a variety of incredible high-value prizes.

The campaign was designed to take Sri Lanka's heritage and the stunning plethora of experiences it has to offer to the forefront of global audiences and give it sufficient exposure in international markets whilst boosting the growth of the tourism sector. Jacqueline's content received incredible levels of visibility with nearly 20 million views and engagements, which are a testament to the reach and impact that celebrity participation in the campaign has and will help to boost awareness on Sri Lanka.

With her warmth, charisma and charm, Jacqueline shared different aspects of her journey which included stays at Trinco Blu by Cinnamon where she celebrated her birthday in style with a beach barbecue, and a yacht tour with family and friends courtesy of Cinnamon. Further, she even made an appearance at the Summer Camp by Cinnamon held at Habarana Village by Cinnamon where she thrilled young fans who concluded the evening by singing her Happy Birthday to mark the special occasion.

She then enjoyed a private lakeside dining experience at Cinnamon Lodge Habarana before flying back to Colombo with Cinnamon Air the next day for some down time, fun and shopping in the city while staying at Cinnamon Grand Colombo.

Jacqueline was the first celebrity ambassador to join in the Bring A Friend Home campaign to restore the island's tourism industry and through her channels showcase how Sri Lanka truly is ready to welcome travellers back to the island and share its rich diversity, vibrancy and hospitality with the world.

Commenting on the initiative's impact, John Keells Group Vice President, Cinnamon Hotels and Resorts Head of Brand Marketing and Cinnamon Life Mall CEO Dileep Mudadeniya said: "Cinnamon has always strived to be a hospitality trendsetter by using digital marketing strategies as well as the latest trends in influencer marketing and content creation, to create visibility for our brand and the travel industry at large. This campaign is a clear indicator of the sheer impact that celebrity endorsements can have – they are an extremely authentic way to create hype about the island and remind the world that Sri Lanka is safe again and is still one of the most beautiful and iconic destinations in the world. We are really grateful to Jacqueline for giving us her utmost support and helping to kick start our 'Bring a Friend Home' campaign in style."

The 'Bring a Friend Home' campaign by Cinnamon will motivate people to invite their foreign friends to visit the tropical island of Sri Lanka by simply following a three-step process: Invite, Accept and Travel on its official site, www.bringafriendhome.com. The campaign will entitle the nominees to eight special holiday packages with exclusive rates at Cinnamon properties from 1 August to 10 December 2019 and a grand raffle draw in January 2020.

The 1st Prize in the raffle draw for the Sri Lankan referees is a choice between a one-year stay at a Cinnamon Life apartment or a seven-day stay for two individuals valid at Cinnamon's properties for three consecutive years with two air tickets to Colombo from SriLankan Airlines. Additionally, they are gifted a voucher worth Rs. 499,999 from Colombo Jewellery Stores.

The 2nd Prize includes a seven-night stay at Cinnamon's properties located in Sri Lanka valid for two consecutive years for up to two individuals with two domestic flights from Cinnamon Air and the 3rd Prize includes a five-night stay at a Cinnamon Dhonveli Maldives for up to two individuals including air tickets from SriLankan Airlines.

The 1st Prize for the visiting foreign friend is a five-night stay at a Cinnamon Dhonveli Maldives for up to two individuals including two air tickets from SriLankan Airlines and Rs. 1,000,000 worth Sapphire stone ring by Colombo Jewellery Stores. The 2nd Prize includes a five-night stay at a Cinnamon Dhonveli Maldives.

Cinnamon presents 'Bring a Friend Home' in association with Cinnamon Life, So Sri Lanka and Kapruka, with SriLankan Airlines as the Airlines partner, Triad as the Creative and Website partner, Colombo Jewellery Stores as the Jewellery Partner, eMarketing Eye as the Digital Partner, Cinnamon Air as the Domestic Airline Partner, Walkers Tours as the Inbound Travel Partner, KPMG as the Auditing Partner, and Richardson Outdoor as the Outdoor Branding Partner, while supported by Positive Sri Lanka and Love Sri Lanka. It is a promotional campaign is initiated with the overarching objective of reviving tourism in Sri Lanka.

To simply register and nominate a friend or even to get more information on Cinnamon's 'Bring a Friend Home' campaign, kindly visit www.bringafrienfhome.com/packages.