President and PM to declare JIA open on 17 Oct.
Alliance Air flight from Chennai first to arrive with Indian delegation
Batticaloa and Ratmalana, too, open to regional commercial operations now
By Chandani Kirinde

The Government this week announced the opening of Batticaloa, Jaffna and Ratmalana Airports for operation of regional commercial flights as it readies to welcome the first flight into the newly-declared Jaffna International Airport (JIA) on Thursday (17 October).

The first aircraft to land at the JIA will be an Alliance Air flight which will arrive from Chennai with invitees from the aviation industry in India. Alliance Air has confirmed three flights weekly from Indian destinations including Chennai once the airport is declared open, official sources said.

President Maithripala Sirisena and Prime Minister Ranil Wickremesinghe will declare JIA open and will be at hand to welcome the Indian guests, they said.

The running length at JIA (formerly Palaly Airport) has been extended from 950 metres to 1,400 metres while the total runway length of 2,300 metres will be completed under phase two of the JIA development project.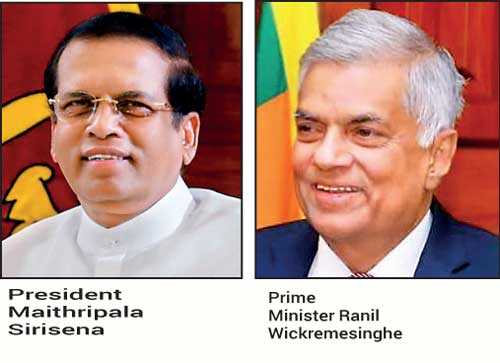 The Road Development Authority (RDA) constructed the new apron, taxiway, overlaying runaway and roadways while Airport and Aviation Services of Sri Lanka (AASL) constructed the flight control tower, terminal building, fire brigade facilities, office complex and air navigation systems.

For now, ATR 72 aircraft carrying 70 passengers at a time can be accommodated.

Meanwhile, along with JIA, Civil Aviation Director General H.M.C. Nimalsiri informed by Gazette notification the opening of Batticaloa and Ratmalana airports for regional operations, promulgating new air navigation regulations.

Airport identifier codes for the airports will be as follows: Batticaloa Airport (BTC), Jaffna (JAF) and Ratmalana (RML) while location indicator for Batticaloa is VCCB, Jaffna – VCCJ and Ratmalana – VCCC.

Under the regulations, aircraft arriving in Sri Lanka or departing to overseas destinations can land firstly at or depart lastly from the above-mentioned airports and such aircraft can disembark and embark passengers, cargo and mail as applicable at these airports.

Aircraft operating into and out of these airports will be required to conform to the applicable national laws, regulations, rules and implementing standards relating to border controls and the established operating procedures relating to entry and departure of aircraft, which are published in the Sri Lanka Aeronautical Information Publication (AIP) available on the official website of the Civil Aviation Authority of Sri Lanka (www.caa.lk).

All departing and arriving passengers will also be required to abide by all applicable national laws, regulations, rules and implementing standards and the established operating procedures relating to entry and departure of persons including Customs, Immigration and Emigration, aviation security, public health, plant and animal quarantine and narcotics control, etc.

The regulations also completely ban the operation of unmanned aerial vehicles including drones within and in the vicinity of the airport premises.

Airport and Aviation Services (Sri Lanka) Ltd. has been appointed as the service provider for provisions of aeronautical services under the Civil Aviation Act, No. 14 of 2010 at those airports.

Meanwhile Cabinet last week gave approval to grant cabotage rights to foreign airlines to operate flights in Sri Lanka with the aim of having a renaissance in the local aviation sector.

Cabotage rights, which is the right to operate within the domestic borders of another country, will be granted to interested foreign airlines to operate commercial air services at the Batticaloa International Airport, Jaffna International Airport, Colombo International Airport, Ratmalana International Airport and Mattala Rajapaksa International Airport under a temporary operating permit with one year validity period, issued under the existing air services agreements between Sri Lanka and the respective states of the airlines.