Criticises Sri Lankan Cricket Board for lack of preparation surrounding the selection of the country's team for the ICC World Cup in May

Takes a dig at Board for organising a Provincial one-day tournament out of the blue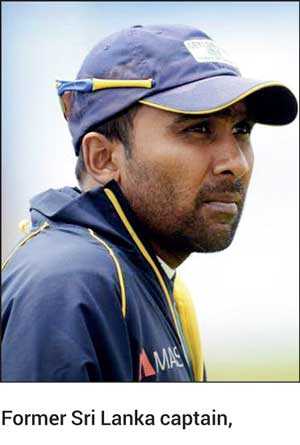 sportstar.thehindu.com: Former Sri Lanka captain, Mahela Jayawardene, lashed out at Sri Lanka Cricket (SLC) on Thursday, saying that politics and a dubious selection process is hurting cricketers from the Island nation.

"What's happening, you should ask the board, the politics, selection processes… It's a combination of everything. Usually, you plan for the World Cup a year ahead, you know what your combinations are at least 12 months ahead," Jayawardene said during a panel discussion.

The team has not had much success leading up to the World Cup with lacklustre performances against England, New Zealand and, more recently, a 5-0 loss to South Africa at home.

"We have probably won only a handful of matches in the last 12 months in Sri Lanka and away from home. That doesn't give confidence to anybody. There hasn't been a consistent selection process saying, 'this is what we want from you'. We have had eight different opening partners. The top four guys are going to be very crucial in the English conditions. I feel they need to find solution for that," Jayawardene, who is also the coach of Mumbai Indians in the Indian Premier League, said.

He also took a dig at the Board for organising a Provincial one-day tournament out of the blue.

"All of a sudden they say, they are having a Provincial tournament this week to finalise the World Cup squad. That shows the bit of inconsistency in their approach," said the 41-year-old.

However, Jayawardene clarified that 'it's not alarming because there is talent'.

"There are some good players who have experiences of playing the World Cup before and who have made it to the finals and performed, so Sri Lanka turn up for World Cup, thinking that they can be there. I am hoping that mental preparation is there," he said.

"Hopefully, this domestic tournament is not going to make a huge impact on the selection process. They need to back the guys who have done the job in the past and try and form a team with youth and experience, who will go out and express themselves. That's a way forward and I hope common sense will prevail," he added.