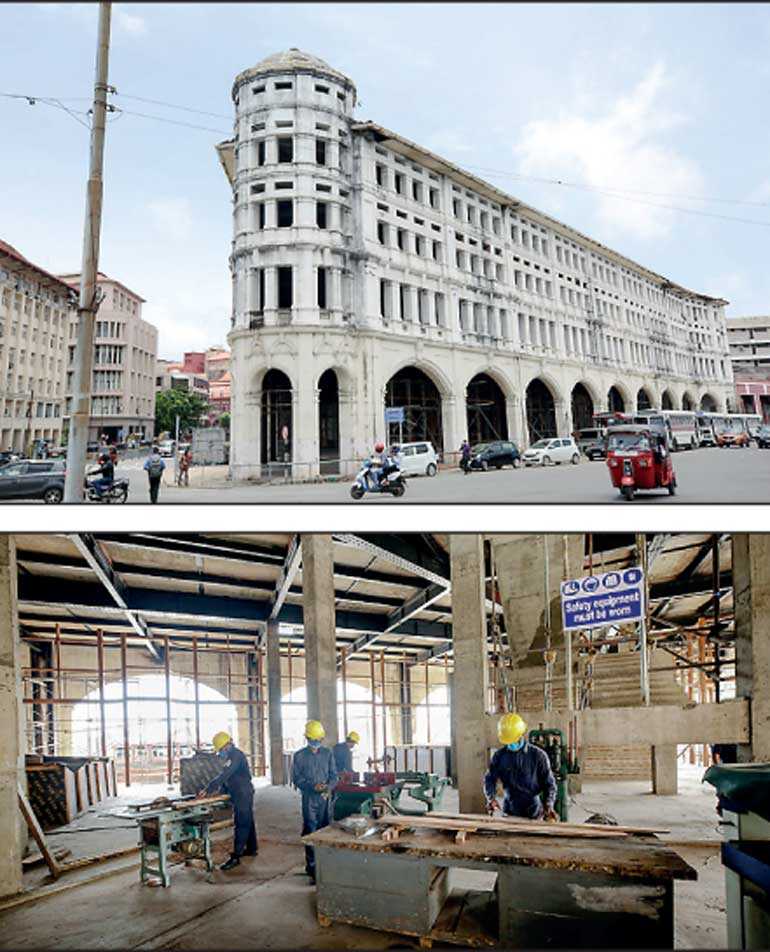 The historic Gafoor building in Colombo Fort is being renovated at a cost of Rs. 620 million under a program initiated by the Urban Development Authority (UDA) to preserve the antiquity value of the building while making it available for commercial use.

The Gafoor building was built over 100 years ago by Noordeen Hajiar Abdul Ghaffoor, a pioneer jeweller and gem merchant. The five-storey building has a floor area of 8,250 square feet.

The Gafoor building was gazetted as a 'Protected Monument' under the Antiquities Ordinance in 2000 but has thus far remained neglected with little renovation done on the landmark site.

Prime Minister Mahinda Rajapaksa who is the Minister of Urban Development has instructed the UDA to undertake renovating old buildings in the city of Colombo, including the Gafoor Building, so as to preserve their antiquity while making them commercially viable.

The renovation work is being carried out by the Sri Lanka Navy and the University of Moratuwa on the instructions of the UDA.

State Minister of Urban Development, Coast Conservation, Waste Disposal and Community Cleanliness Nalaka Godahewa, Secretary to the Ministry of Urban Development and Housing Nimal Perera and UDA Chairman Harshan de Silva recently visited the Gafoor building to supervise the ongoing work.