Says Budget does not address economic woes of masses nor COVID-19-hit businesses
Says instead of moratoriums on loans, Govt. should offer stimulus package to affected biz
Points out Rs. 330 b for highways, but not enough to help worst hit by pandemic
---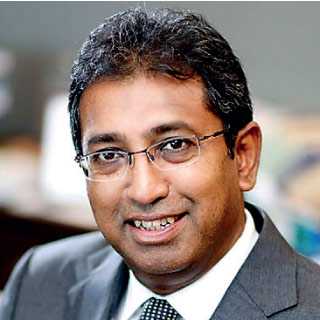 MP Harsha de Silva
---
SJB Colombo District MP Harsha de Silva yesterday kicked off the Second Reading debate on the Appropriation Bill 2021 by saying there is nothing in the Budget presented to the House by Prime Minister Mahinda Rajapaksa to help kick-start the economy or relieve the masses of economic burdens.

"Nothing that the suffering masses expected of the Budget is included in this. There is no relief for business that have been affected by the COVID-19 pandemic," de Silva said.

He said the economy had totally collapsed due to the impact of the COVID-19 pandemic and the Budget does not provide any relief to the people. He said Rs. 330 billion had been allocated for highways, but questioned if carpeted roads can help businesses hard hit by the pandemic to recover.

"What the Government has offered so far is a moratorium on repayment on loans/lease etc., but what businesses crippled by the pandemic need is a stimulus package.

The Government says it has no money to give such a stimulus package, but has money to carpet roads," de Silva said.

He added that the Government had no ethical right to say it had no money for a stimulus package when it has allocated over Rs. 330 billion for the construction of highways.

"Today the tourist sector has totally collapsed. Tourist guides are without jobs. This Budget has not given them any direct assistance," he said.

He said the Prime Minister announced a COVID-19 insurance scheme, but for that too the employers must contribute 0.25% of the turnover to the proposed insurance fund.

De Silva also accused the Government of trying to hoodwink the public and the international community by showing false economic indicators in the Budget.

"Parliament has control of public finances, but doctored figures are being submitted to the House. Officers in the Treasury who refused to help with this deceit have been transferred out. Do we need public officials who dance to the tune of politicians?" he queried.