Working capital loans offered at concessionary interest of 8% p.a. for up to 2-year period
Enables working capital support for SMEs not captured under CBSL Saubagya scheme
Loan scheme initiated solely utilising internally generated HNB funds
Facilitated over 2,500 client loan applications to CBSL Saubagya scheme
Debt moratoriums extended to over 75,000 individuals and enterprises
---
In an effort to finance a grassroots revival of the Sri Lankan economy in the wake of the COVID-19 pandemic, HNB PLC announced the launch of a Rs. 5 billion relief fund which will be used to provide working capital support to the bank's substantial portfolio of Small and Medium Enterprise (SME) customers.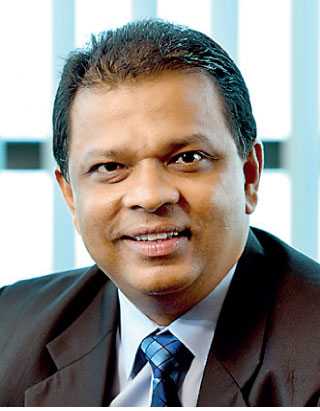 Managing Director/CEO Jonathan Alles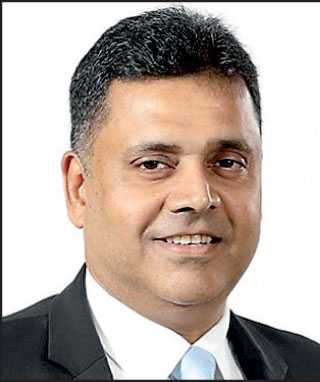 DGM – Retail and SME Banking Sanjay Wijemanne
---
"Following on the action taken by Government and public health officials to curtail the spread of COVID-19 in Sri Lanka, a new sense of normalcy is gradually being restored. Moving forward, our next major challenge is to similarly contain the damage inflicted on the health of our nation's economy from nearly three months of relative stagnation.

HNB is fully committed to partner with all stakeholders in this endeavour," HNB Managing Director/CEO Jonathan Alles stated.

The HNB COVID recovery fund will be leveraged to bolster assistance to the SME sector by complementing the Central Bank of Sri Lanka (CBSL) supported Saubagya COVID-19 Refinance Loan Scheme.

Hence applicants who are unable to secure Government funded loans at 4% p.a. will be given the option of securing a working capital loan via the HNB COVID relief fund at a concessionary interest rate of just 8% p.a. for a maximum period of 24 months.

In this manner, HNB aims to utilise its own internally generated funds to support Government objectives of ensuring that as many viable SMEs are provided priority access to funding to support them through the disruptions caused by the COVID pandemic.

"Given our pioneering role and vast client network in the SME space, HNB is ideally positioned to assist this vital sector – which collectively accounts for nearly half of all employment in Sri Lanka. Many of these businesses are facing extremely constrained cash flows, but with the right support, they still have the potential to recover and eventually thrive.

"As a bank we understand that these are difficult times, and so we are doing everything we can to be flexible with repayments and assist customers in any way we can to get through this uncertain and volatile period.

"We remain confident that the launch of this fund – which operates independently from the Saubagya COVID loan scheme – will help catalyse an organic grassroots revitalisation of the Sri Lankan economy in the months to come," HNB DGM – Retail and SME Banking Sanjay Wijemanne explained.

As the first private sector commercial bank to enter the SME space, HNB has a long history of supporting SME development in Sri Lanka. Over the past year, the bank took further extraordinary measures to assist SME clients, initially through the provision of loan moratoriums and working capital loans to businesses negatively impacted by the Easter attacks of 2019.

Additionally, the bank also seeks to actively align its operations with national priorities. Prior to the current COVID-related stimulus packages, HNB was intensively engaged in promoting Credit Support to Accelerate Economic Growth to support SMEs engaged in manufacturing, services, agriculture and related value-added businesses that were facing challenges stemming from a subdued macroeconomic environment.

This support was further extended to SME clients following the onset of the COVID-19 pandemic. At present, HNB has facilitated over 2,500 clients to apply for relief under the CBSL Saubagya working capital loan scheme, in addition to providing over 75,000 individuals and enterprises with debt moratoriums.

Serving as a partner in progress to the entire nation, HNB also maintains regular engagement with SME clients in order to proactively identify instances in which customers are impacted by natural disasters. In such instances, the bank will regularly approach clients in order to discuss their difficulties and extend relief in the form of debt moratoriums, assistance with insurance claims, concessions or delayed payments in addition to offering lending facilities to help restart businesses impacted by natural disasters.