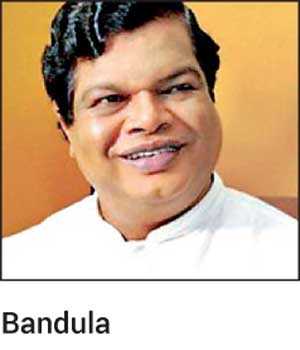 The Government will set up a light railway transit (LRT) line between Malabe and Colombo in the future, Cabinet Spokesman Bandula Gunawardena said yesterday.

Speaking to reporters at the Government Information Department Gunawardena said that even though the Government had decided to suspend the $2.2 billion LRT project that was to be funded by the Japanese Government, Gunawardena insisted that the same construction would eventually take place.

"The Government believes this project can be done at lesser cost and fewer disruptions. Therefore we will work to complete the project at some point in the future," he said.

The former Government kicked off the project in July 2019. The total investment for the project was expected to be $2.2 billion, and $1.85 billion was to be provided by the Japan International Cooperation Agency (JICA) as a soft loan. The interest rate of the loan for the civil works and procurement of equipment is 0.1%, and for the consultancy services is 0.01% per annum. The repayment period was 40 years, which includes a 12-year grace period.