First ever computer-assisted, 5,000 metric ton storage facility in Dambulla to begin construction next month
Minister Harsha confident it will help reduce volatility in supplies and prices of perishable farm produce
Plans underway to remove all type of taxes incorporated in warehouse, related industries from the upcoming Budget
Keen on calling for business proposals to build and operate other proposed temperature-controlled storage facilities as PPPs


By Charumini de Silva
The Government has planned to set up five temperature-controlled storage facilities around the country, with the first one to be established in Dambulla in mid-January 2019, to help reduce volatility in supplies and prices of perishable farm produce, and to bolster the farming community.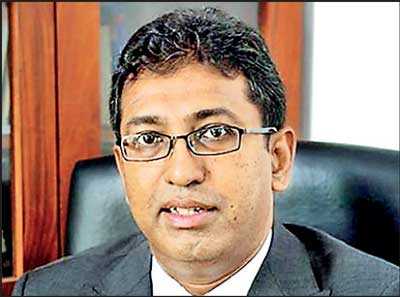 Economic Reforms and Public Distribution Minister Dr. Harsha de Silva


"We are starting the construction of the first ever six-chamber 5,000 metric ton capacity climate-controlled warehouse in Dambulla next month. The facility will be established in a 6.5 hectare land next to the Economic Centre, funded largely by an Indian grant, to minimise its post-harvest loss of fresh produce," Economic Reforms and Public Distribution Minister Dr. Harsha de Silva told Daily FT.

He said that this initiative will benefit the farming community by reducing wastage, particularly in the peak season when there is surplus production, while also helping them check the price fluctuation as well, and ensuring delivery of good quality agro-produce to consumers.

According to Dr. de Silva, the first computer-assisted storage facility will be constructed by the Government, funded largely by an Indian grant of $2 million, while the warehouse will be privately managed once completed in mid-2019 as a public-private-partnership (PPP).

The Minister said he will soon propose to Cabinet to remove all taxes included for this venture, to attract more entrepreneurs and investors to develop other climate-controlled storage facilities the Government has planned to run as PPPs.

"I am going to propose to remove all types of taxes included in setting up climate-controlled warehouses and related industries from the upcoming Budget. I am also building a plan for new businesses and investors, such as independent logistic operators, temperature-controlled trucks, climate-controlled storage facilities, and call for business proposals," said Dr. de Silva.

The Minister also noted that they hoped to set up the other four facilities by the end of 2019, after a proper data analysis on the harvest periods, movement of perishable goods in the market, consumer patterns, and demand.

"As the Public Distribution Minister, my primary goal is to create a unique distribution mechanism, which will allow farmers to sell their produce at a reasonable price, and households will be able to purchase them fresh as well as at a reasonable cost. This will give a huge boon to the farming community, as well as for all the related industries. It will also enable farmers to export their excess produce to overseas markets," he pointed out.