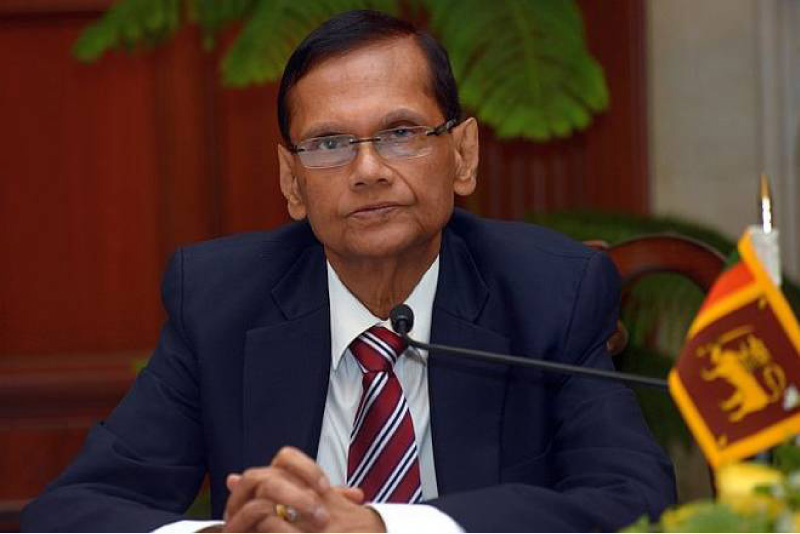 Education Minister Prof. G.L. Peiris
---
Says well-known global investors, companies have reached out
School to have a European name, hospital to be familiar with Europeans
---
By Charumini de Silva
---
The Government on Friday reiterated that there was "no exclusivity" for investment in the Colombo Port City, whilst confirming that there were serious inquiries from many countries and well-known investors and companies.

"There is no exclusivity with one country; all investors are welcome to invest in the Colombo Port City. Already there is serious interest from well-known investors and companies who have approached us. There is interest across a very wide spectrum," Education Minister Prof. G.L. Peiris told a webinar on titled 'The Colombo Port City; Angel or Devil?'

Following Speaker Mahinda Yapa Abeywardena signing off on the blueprint on 27 May, the Colombo Port City Economic Commission Act is now in effect.

Money, Capital Market and State Enterprise Reforms State Minister Ajith Nivard Cabraal said there would be many investments as time went on, highlighting potential benefits of the country's iconic development project.

"In fact, the school that we are promoting in there (Port City) will probably have a European name. The hospital will come as a surprise, but at the same time, it will be a name that many Europeans are familiar with," he revealed, without giving specifics.

The State Minister also said that those criticising and alleging exclusivity for investments in the Port City would see the merits of the Government's commitment and realise that it was the complete opposite of what was suspected.

"The next few years will unfold Sri Lanka's true potential through the Port City. We will soon conduct roadshows to invite the world's top businessmen and business institutions to be part of this great city," Cabraal said.