Tourism Minister John Amaratunga at the media briefing yesterday. Others from left: Ministry Secretary Esala Weerakoon, SLTDA Director General P.U. Ratnayake and Police Spokesman SP Ruwan Gunasekara - Pix by Lasantha Kumara
Tourism Minister apologises for assault on foreigners in Weligama
Six arrested, incident being further investigated
Mirissa Surf Bar ordered closure pending probe
Industry urges stern action and stricter law and order to avoid serious damage to destination
Minister moots Police to deploy officers from STF to patrol beach areas
20 highly touristic areas identified to establish Tourist Police Units
By Charumini de Silva

The Government yesterday promised to ensure the safety of tourists, with new measures put in place after the recent assault on a group of foreign visitorsto Weligama.

"We are very sorry that this has happened. We apologise to those tourists for the harassment that they had to face and we assure all tourists who come to Sri Lanka in the future that we will guarantee their absolute safety with the support of the Police," Tourism Development Minister John Amaratunga told a media briefing yesterday.

His response and the Government's reaction came in the wake of the assault and alleged sexual harassment of four young Dutch tourists by local 'beach boys' at the pub of a surf club in the tourist hotspot of Mirissa.

"We need to make sure these types of incidents are not repeated. It is a very serious situation as the Government is very dependent on the tourist industry to have the highest foreign exchange coming into the economy," the Minister said.

He emphasised that ensuring the safety of tourists coming to Sri Lanka was of paramount responsibility to the Government and insisted that it was critical to decentralise the Tourist Police.



"They (Tourist Police) cannot be kept only in Colombo. This centralisation is not advisable, it should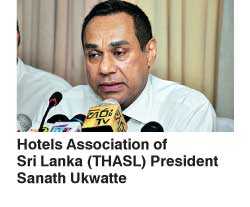 be decentralised to those tourist areas to ensure safety so that they can conduct patrols. We have to depend mainly on the Police Department when there are incidents of this nature. If the presence of the Police is seen in these problematic areas, particularly Mirissa and other coastal areas, then these culprits will not try to resort to these kinds of incidents.Their very presence will give a lot of confidence to tourists to move about at anytime of the day without fear."

Noting that there were motorcycles and vehicles that were given to the Police Department, particularly in areas where tourists moved around, he said those alone were not sufficient and added that there must be adequate personnel deployed to these police stations to ensure the safety of all.

The Minister also said that the fault was not only with the 'beach boys' but with tourists as well as they must also know whom they should deploy for their own safety, travel and guidance.

Amaratunga said if the country allowed these incidents to take place, the Government's objective of making tourism the highest foreign exchange earning industry would never be achieved.

"Now this is too much. People will not come back to Sri Lanka. When the news goes around that tourists are attacked, their belongings are being taken and they are being rapedthen nobody will want to come here. If we are going to allow these incidents to take place, our objective of making tourism the highest foreign exchange earning industry, we will never be able to achieve that," he stressed.

The Minister said the Police has arrested six people so far who were involved in the Mirissa incident, while there are more to be arrested as investigations are currently in progress. The Mirisssa Surf Bar has been ordered to close pending investigations.

Amaratunga urged the Sri Lanka Tourism Development Authority (SLTDA) to make a very strong recommendation on how the industry needed to combat such situations, while calling on the Police Department to take appropriate action against all culprits.

"If there are unscrupulous elements in beachside and highly touristic areas, they should be thrown out of the industry — that is very important. If they are allowed to continue, we will not be able to minimise these types of offences that are taking place."

Role of Police

He called on the Police to deploy officers from the Police's Special Task Force (STF) to patrol beach areas to ensure that tourist safety was guaranteed.

Amaratunga said it was rather suspicious that no politician from the area had raised concerns or taken action to prevent these incidents from taking place in their electorate.

Police Spokesperson SP RuwanGunasekara said they had received two complaints from tourists from Mirissa and Midigama in the Weligama police area.

"The Mirissa incident is with regard to an assault and sexual harassment of Dutch tourists, where the Weligama Police has commenced investigations under the supervision of the Tourist Police Division and thus far six suspects were arrested and remanded until 19 April followed by an identification parade.The other incident is reported from Midigama in the Weligama police area on 15 April where Israeli tourists were assaulted and no suspects have been arrested yet, but investigations are in progress," he explained.

According to him, if a tourist has been victimised in Sri Lanka and he or she has gone back to their native countries, if they are willing to travel to Sri Lanka to participate in the prosecution process thenthe SLTDA would facilitate their return.

He said that there had been two incidents reported in 2015 where two British nationals were sponsored by the SLTDA to return to Sri Lanka to give evidence in the prosecution process against the alleged culprits.

Already there are 11 Tourist Police Units established covering popular tourists destinations, which are being observed by the Tourist Police Division in Colombo. In addition, Gunasekara said the Police had identified 20 highly touristic areas in which to establish Tourist Police Units, with at least 15 officers to each unit, which includes Mirissa as well. At present a total of 300 police officers are attached to the Tourist Police Division.

It was pointed out that successive governments have allocated Rs.80 million from the Budget to improve facilities in these Tourist Police units island-wide.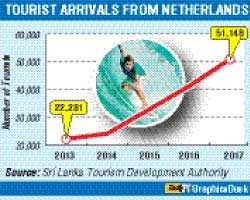 Industry speaks out

Hotels Association of Sri Lanka (THASL) President Sanath Ukwatte claimed that tourist assaults has been an ongoing issue which successive governments have failed to address.

"This issue of tourists getting harassed when they are at the beach, when they use public transport, when they walk on the roads and when they go to small restaurants has been there for years. Unfortunately there is a huge mafia in the south coast. I know this as ahotelier.Our managers are getting harassed when they sometimes take disciplinary action against these beach boys. Even the Police are helpless sometimes because these people are backed by local politicians," he stressed.

Ukwatte highlighted that it was imperative to ensure that law and order was enforced irrespective of the people who were connected to the incidents as it was the only way to safeguard the lucrative tourism industry.

"Today the harassment of tourists is going on all over the country, especially along the south coast of Sri Lanka and this is a pity. Tourists come thinking and knowing that Sri Lanka is a friendly country and a safe place to visit and when they get harassed like this it completely ruins our reputation," he added.

Noting that this was the first time the Government has taken such stern action, he commended the Minister for acting at this juncture where Sri Lankan tourism is growing rapidly and is set to be the leading foreign exchange earning industry for the economy.

SLTDA Director General P.U.Ratnayake said they would deploy a mobile service to register all tourist service establishmentsthat have not registered under the authority.