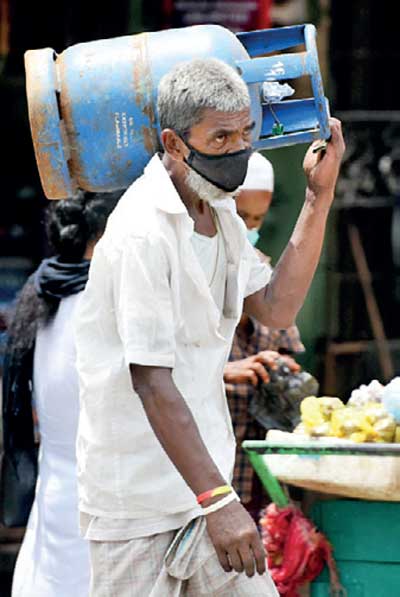 The Government has decided to proceed with a proposal to harness possible synergies between Litro Gas Lanka and LAUGFS Gas Company to strengthen the LPG industry amidst rising global prices.

The Cabinet of Ministers at their meeting this week decided to proceed with a decision made on 7 June on this move to appoint a Ministerial Subcommittee headed by the Minister of Trade to obtain recommendations on the restructuring of the liquefied petroleum gas industry of Sri Lanka.

The Government said the Cabinet of Ministers approved to implement several recommendations submitted by the Ministerial Subcommittee based on the agreements reached during the discussions held precedence by the representatives of the companies engaged in the gas industry in the country, the relevant Government institutions and banks and the experts in the field.

They recommendations are as follows:

1. Litro Gas Company and LAUGFS Gas Company continue to sell a 12.5 kg domestic gas cylinder at Rs. 1,493 as currently prescribed by the Consumer Affairs Authority

2. Purchasing, transporting and storing gas associatively by both companies and using the Hambantota Gas Terminal for this purpose

3. Appointment of a committee consisting of experts in the relevant fields including representatives of Litro Gas Lanka and LAUGFS Gas Company to carry out the procurement affairs, transportation and storage affairs related to the purchase of the required LP Gas for the country

4. Implementing the recommended methodology by the subcommittee within the next six months and take appropriate steps based on its progress.