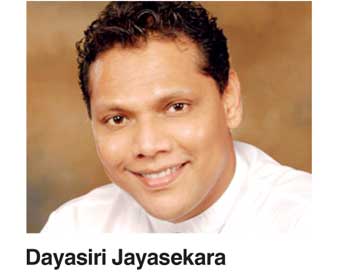 By Skandha Gunasekara

Ceylon Petroleum Corporation (CPC) officials of the were at fault for the recent fuel crisis faced by the country, the report of the Cabinet Subcommittee appointed by the President to investigate the issue, has found.

Addressing the weekly post-Cabinet press briefing, Co-cabinet spokesman Minister Dayasiri Jayasekara said that the subcommittee inquiry had identified that the officials of the CPC had known of the imminent crisis but had failed to take the necessary actions or alert the relevant authorities.

The report states that the CPC officials had been aware of the increasing demand for fuel and the lack of adequate storage but had done nothing to take precautions to avoid the calamity.

Furthermore, Minister Dayasiri said that the SMS alert that caused the initial panic had worsened the situation.

"The subject Minister has requested that the Criminal Investigations division carry out a thorough investigation to ascertain who sent that SMS," the Minister said.

To avoid a similar fuel crisis in the future, the report has recommended that modernised methods of storage be adopted to enter into transparent long-term fuel procurement deals and to enter into government-to-government agreements in case of an emergency situation.



Additionally, it was suggested that the Muthurajawela storage facility be immediately upgraded to increase capacity and to have a long-term plan to further increase the capacity of Muthurajawela to store all types of fuel by 2025 as well as to increase the refinement and storage capacity of the Sapugaskanda refinery as it would save the nation significant amounts of foreign exchange.

The report also called on the Government to resolve the issue surrounding the fuel storage tanks in Trincomalee so that they could be used for fuel storage purposes as soon as possible.

Meanwhile, Minister Jayasekara asserted that the subject Minister Arjuna Ranatunga would make a clarification on his statement that he received undue political influence to accept a stock of substandard fuel that was rejected.

President Maithripala Sirisena appointed the committee, which comprised ministers Patali Champika Ranawaka, Anura Priyadarshana Yapa and Arjuna Ranatunga, on 7 November.